Yemen, the story of a broken country after 3 years of war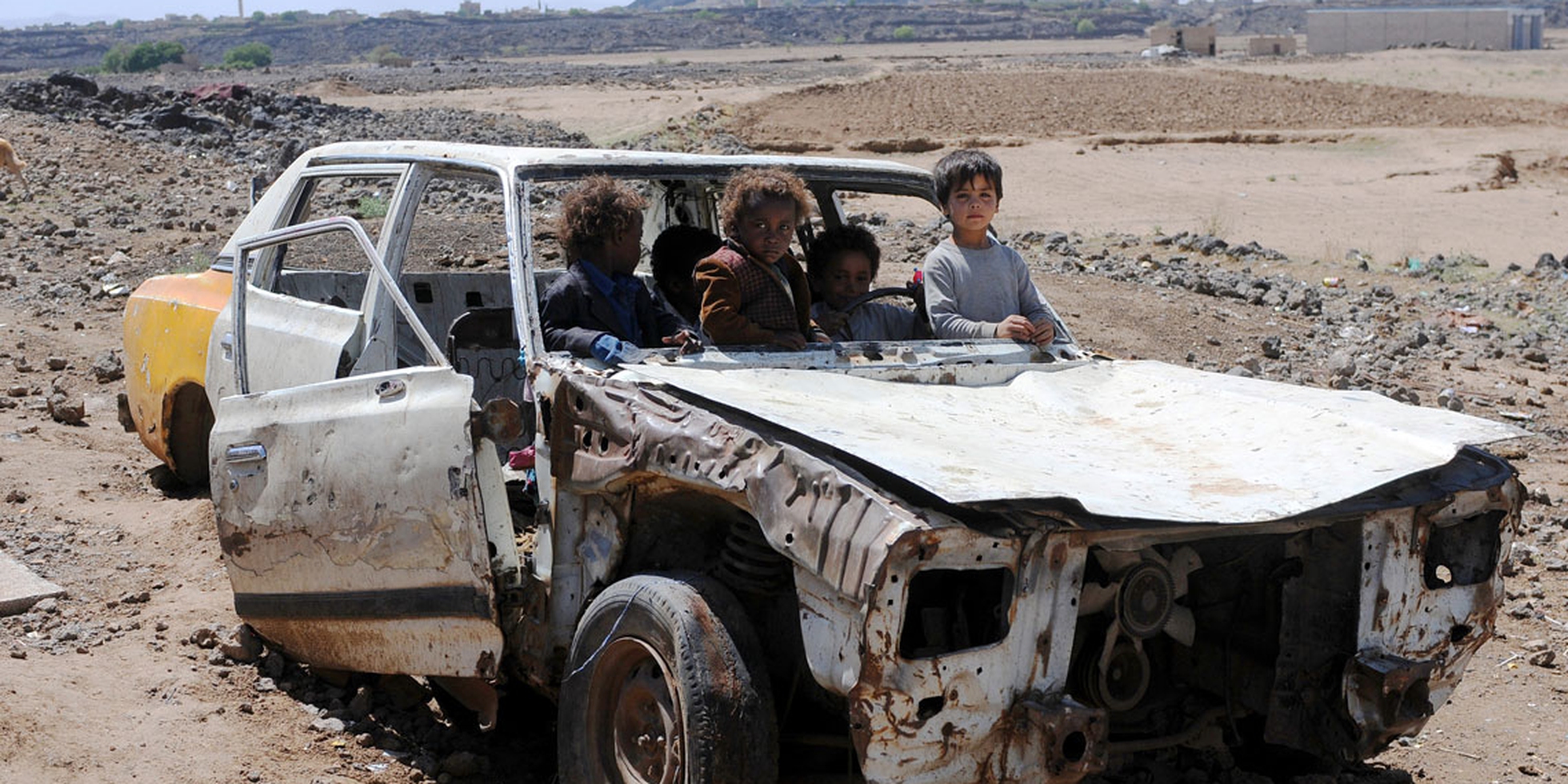 Yemen has entered its fourth year of conflict. 3 out of 4 people in the country need humanitarian assistance and more than 8 million, mostly children, are on the verge of starvation. Action against Hunger outlines a grim picture.
Since March 2015, millions of people in Yemen have been suffering the devastating consequences of war.
The fighting, collapse of the economy and basic services, as well as the commercial blockage enforced by the coalition headed by Saudi Arabia – in a country that was already 90 per cent dependent on imports before the war – has led to more than 8.4 million people on the verge of starvation. Many of them have been forced to flee inland in search of some measure of safety.
Human catastrophe
Three millions have fled their homes since the beginning of the war, and nowadays it is estimated that 1 in 10 people is still internally displaced, the majority of whom are women and children.
Over half the internally displaced population has sought refuge in Hajjah, Ta'izz, Amanat Al Asimah and Amran. But other than its own displaced population, Yemen hosts over 280,000 refugees and as asylum seekers from other countries, who arrived in Yemen unaware of the extremely difficult and dangerous context.
If the living conditions in the country were extremely poor before the war they are now even worse and the needs of the displaced communities in terms of food, water, and essential goods are overwhelming.
Today, out of a total population of 29 million people, 22 million need assistance. That is 3 inhabitants out of 4. Officially, nearly 10,000 lives have been lost in the war. However, thousands of others who died are not included in this statistic. Lapo Somigli, Director of Action Against Hunger in Yemen explains why: "Now the bombs are no longer the only killers. The illnesses, the lack of access to food and care, the exorbitant prices being charged are also killing. Indirect victims of this war are innumerable. It is estimated that one child dies every 10 minutes from direct or indirect consequences of the war. People are exhausted, hundreds of thousands don't know where their next meal is coming from, if their children can be cared for, or if their wages are going to be paid. This must stop".
17.8 million people in the country are suffering from food insecurity: this means that 6 out of 10 Yemenites don't know when their next meal will be. But food insecurity it's hardly the only plight in the country, whose weakened health system couldn't contain the spread of recurrent cholera waves in the last 15 months, the last of which led to over 1 million suspected cases of cholera and 2,237 associated deaths between April and December 2017.
Action against Hunger's emergency response
Action against Hunger (ACF) has been operating in Yemen since 2012 and uses a multisectoral approach in its response to this emergency situation, in particular towards displaced communities. ACF emergency response teams are moving from one displacement camp to another to come to their aid. Since Yemen was declared to be in a state of emergency, ACF teams have been deployed to assess their needs and respond in less than 10 days.
We set up medical screenings to provide therapeutic treatment to children under five suffering from malnutrition and care for pregnant and breastfeeding women with pre and post-natal screening, including micronutrient supplements.
At the same time, financial aid and food vouchers are distributed amongst the communities, providing them with sufficient income to buy products for basic needs from local markets. When the markets no longer take place, our teams give them the essential goods.
Furthermore, Action against Hunger renovates or builds from scratch water points and toilets in communities, in schools, and in healthcare centres, where hygiene promotion sessions are organised, and distributes hygiene kits and water filters to the most vulnerable families.
Ahmed's story, everybody's story
During one of their field missions in the district of Al-Garrahi, in the governorate of Hodeïda, Action against Hunger emergency response team met Ahmed, 30, in front of his makeshift shelter. He fled with his family from the district of Al-Mukka, in the governorate of Taïz, with hundreds of other families, leaving their land and livelihoods behind.
"The days before we moved out were filled with very dark nights, when we could not see anything. All we could hear were loud explosions close to our village. The fighting was getting closer to us and, every night, my wife and I found it more and more difficult to get our children to go to sleep. They were petrified by the sounds of exploding shells. At times we turned on the radio to take our minds off what was happening around us or listen to music on the phone. On other occasions we told them stories or tales from long ago. All of this was good for helping them to forget the situation and to comfort them."
Ahmed made the decision to leave his home with his wife and six children. "I saw lots of my friends and neighbours leave the village to find a safer place. My wife and I decided to leave too, to save our lives and those of our children. The youngest was only a few months old."
"When I arrived at Al-Garrahi, I rented this plot of land and built this shelter to protect us. It is really difficult to find work. We have been here nearly over a month now and I still have not found anything. Back home I was a motorbike mechanic. A fortunate mechanic, since I still have all my fingers when others have lost as much as their whole hand. In the end I bought a motorbike to take people to places and to deliver things. This is our main source of income. To help out, my wife collects and resells plastic bottles. Despite this, the price fluctuations and high-cost of fuel affects our income. There is nothing to be ashamed about holding out your hand and asking for help."
No end in sight
For three years, the coalition led by Saudi Arabia, other pro-governmental forces or the Houthis have been violating with total impunity the rights of civilians to be protected from war without being held to account for their actions.
The great Western powers such as France, the United States or the United Kingdom have become accomplices by supporting this coalition, in supplying weapons and in refusing to fully commit to resolving diplomatically this conflict.
Action against Hunger calls for a stronger, more open stance from all sides of the conflict. After three years of being at war, it is time that the plight of the Yemenites comes to an end.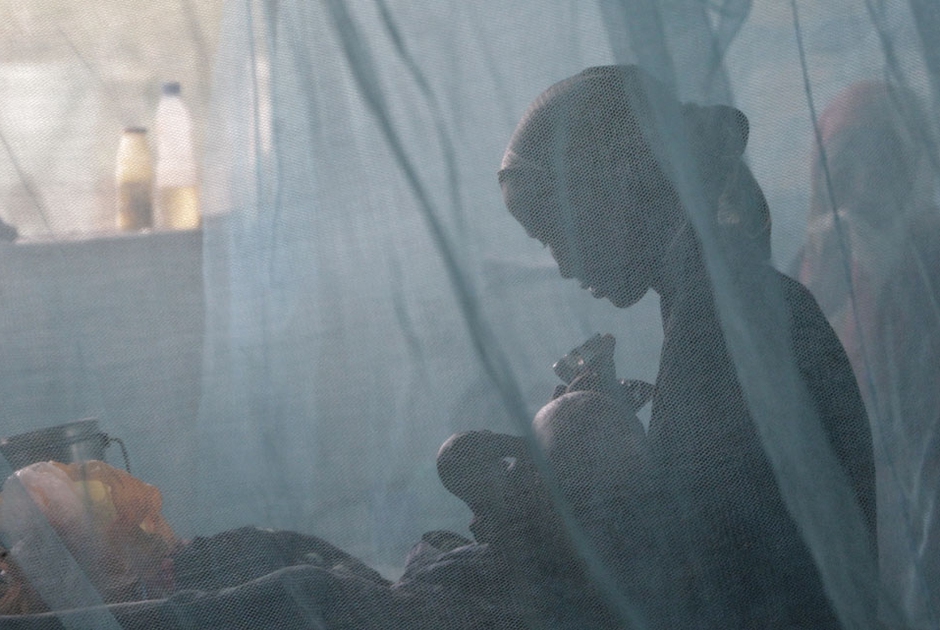 NGO Action against Hunger explores the link between hunger and conflicts, in figures. A vicious circle that must be broken.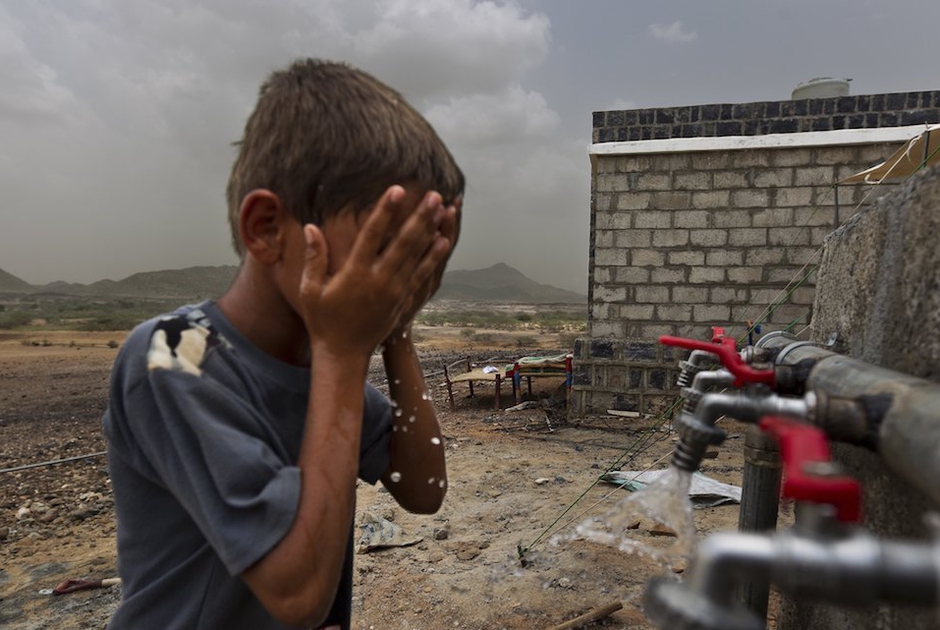 A due anni dall'inizio del conflitto, le ong accusano l'embargo imposto dall'Onu nell'aprile del 2015: "Si è trasformato in un blocco sul cibo".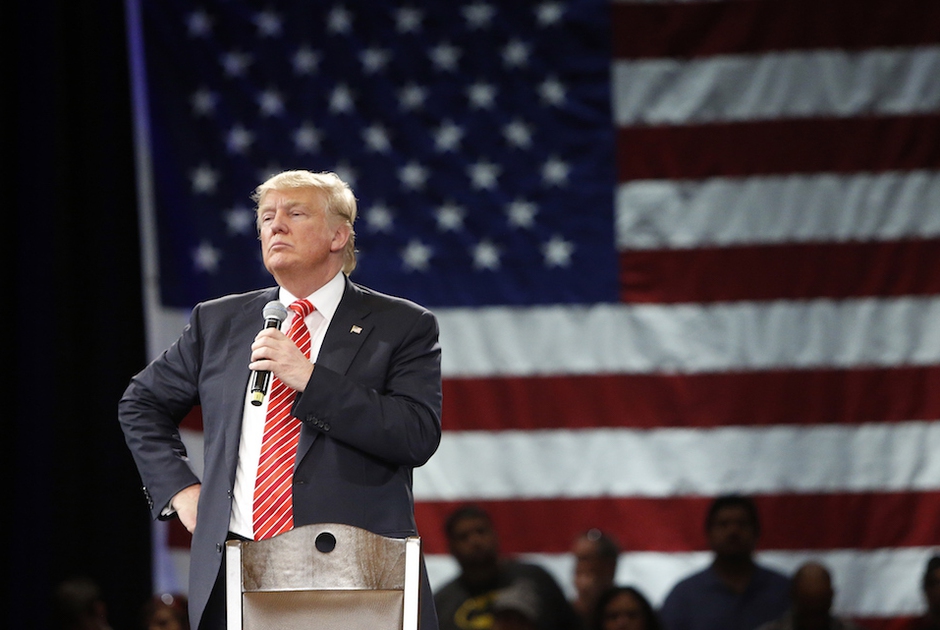 I primi 38 giorni di Donald Trump alla Casa Bianca sono stati contraddistinti da un turbinio di decreti, annunci, decisioni (anche clamorose) e polemiche.