Education under fire in the Middle East and North Africa: 13 million children affected
UNICEF's report Education Under Fire estimates the devastating impact of conflict on schoolchildren in the Middle East and North Africa.
13 million children are out of school in the Middle East and North Africa because of conflicts in the region. This and other alarming data is highlighted by UNICEF in its report Education Under Fire, which looks at the state of education in Syria, Iraq, Yemen, Libya, Palestine, Sudan, Jordan, Lebanon and Turkey.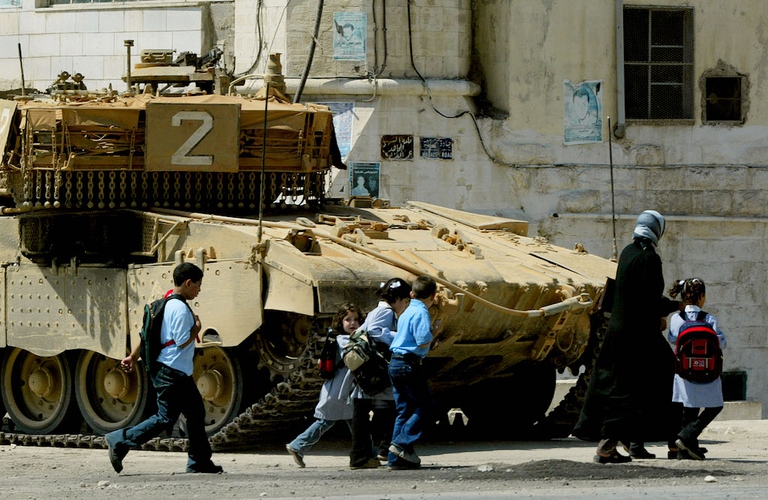 Up to only a few years ago, the region was close to achieving primary education for all. In Syria for example, 93% of children were enrolled in primary school in 2010. By 2013, this rate had fallen to 62%. Now, more than two million children within Syria are missing out on their education, and this prospect threatens almost half a million more. Of the three to four million Syrians who have fled the country, 700,000 children are out of school.
"In the midst of violence and instability, school is a place of learning and opportunity, a sanctuary for healing and health. Education provides children with the skills to rebuild their societies".

(Anthony Lake, Executive Director of UNICEF)
One of the main factors stopping children in such conflict areas from going to school is the physical destruction of educational infrastructure. It is thought that 8,850 schools in Syria, Iraq, Yemen and Libya are out of use because they have been damaged, or are being used to house people displaced from their homes or for military purposes. A quarter of schools in Syria face such conditions. Three million of the Iraqis who have had to leave their homes have found refuge in school structures.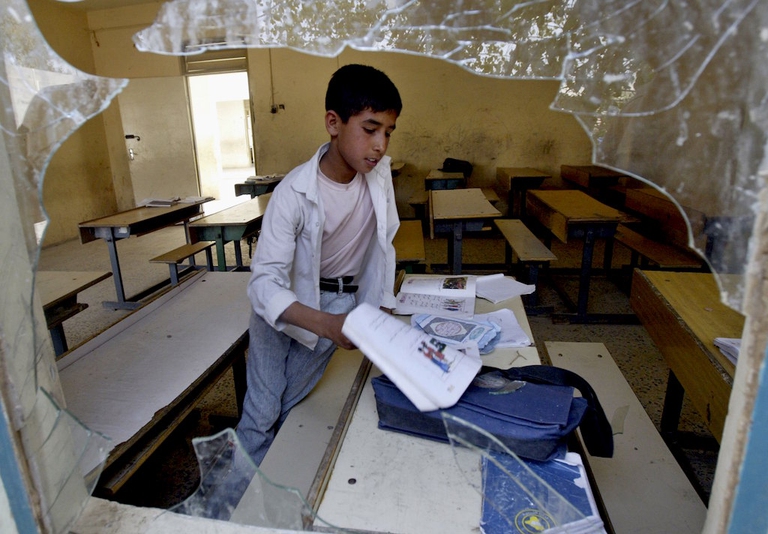 Not only are schools under fire (2014 saw 214 attacks on schools in the region), children and teachers are threatened too. During the 51 days of conflict that raged between Israel and Palestine in the summer of 2014, 551 Palestinian children were killed and over 3,000 were injured, many of which becoming permanently disabled. Parents aren't sending their children to school because they fear what might happen to them outside of their watch. Assaults on teachers have also been reported, such as the one that killed 13 educators in Yemen in a single attack. In Syria, around 53,000 teachers have been forced to stop teaching because of the civil war.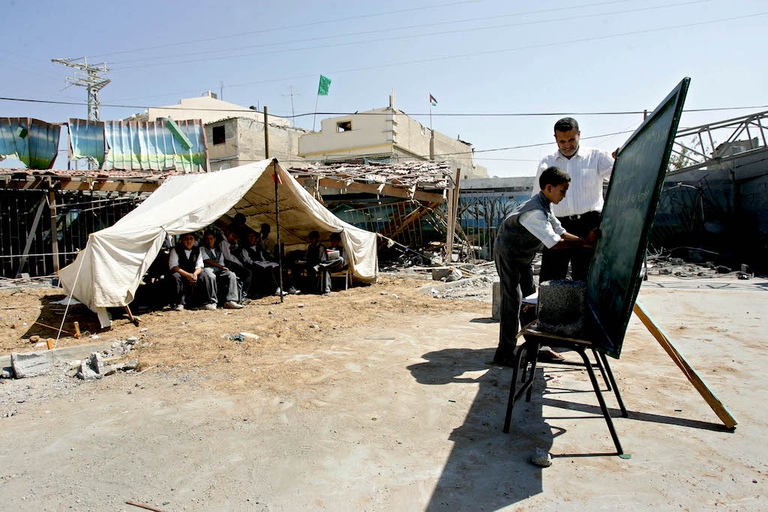 UNICEF's report also highlights some of the actions that need be taken to improve children's access to education in the conflict areas of the Middle East and North Africa. These include providing informal education services, putting pressure on parties to conflicts to stop attacks on schools and destining more humanitarian aid to education. It highlights initiatives such as No Lost Generation, through which 600 schools clubs have been opened in Syria to assist children in catching up on the school curriculum. The distribution of educational materials to families by UNICEF has also helped children in Iraq and Syria continue learning from home and refugee camps.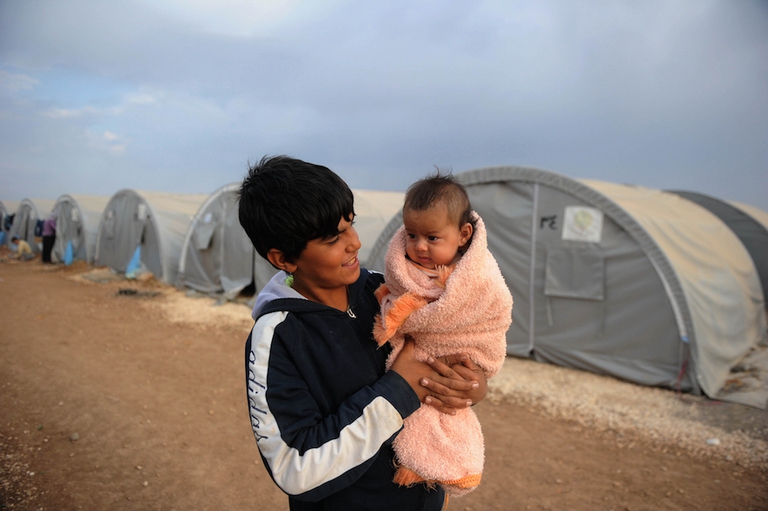 Not only does conflict put the lives of children in danger, it threatens their possibility of constructing better futures for the communities and nations they make up. If children grow up surrounded by violence, without being allowed to develop the tools to deal with trauma, they are more likely to perpetuate destructive patterns of behaviour as adults and less likely to be able to deal with the complex processes of conflict resolution, reconstruction and long-lasting peace.

Quest'opera è distribuita con Licenza Creative Commons Attribuzione - Non commerciale - Non opere derivate 4.0 Internazionale.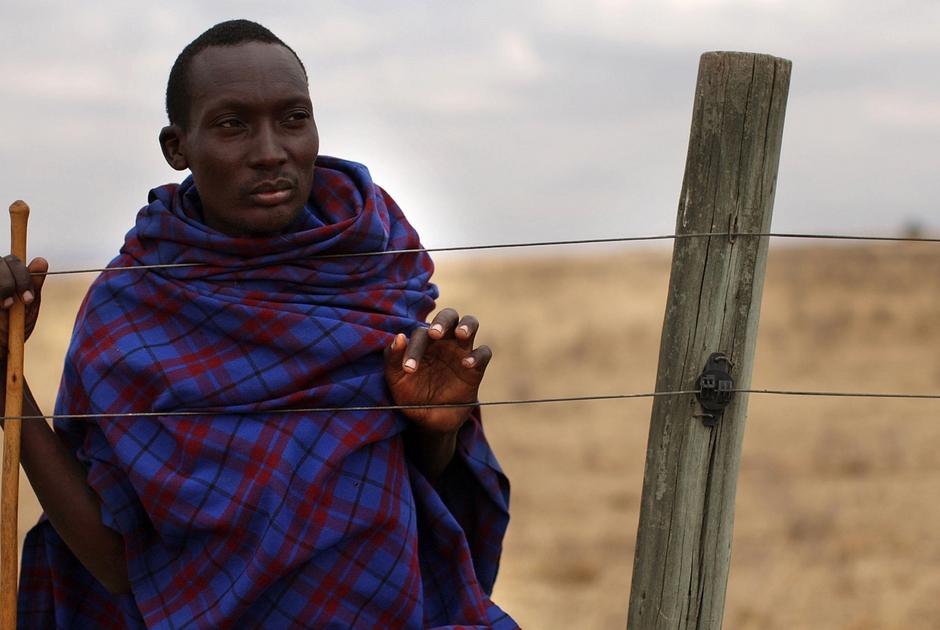 The government of Tanzania is currently planning to evict more than 80.000 indigenous Maasai people from their ancenstral land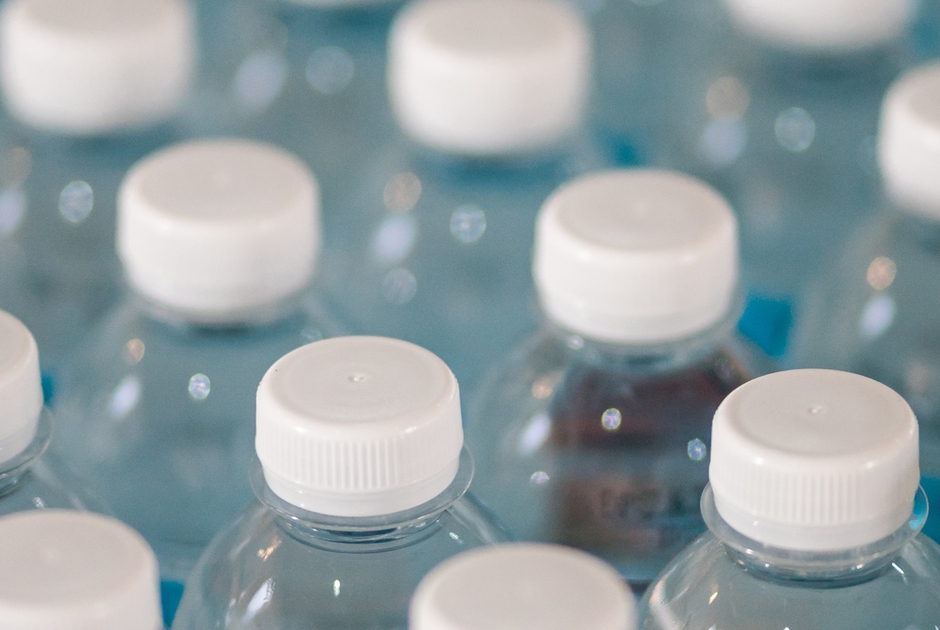 A new UNU-INWEH report on the global bottled water industry reveals the massive scale of this market and the lack of strict quality controls.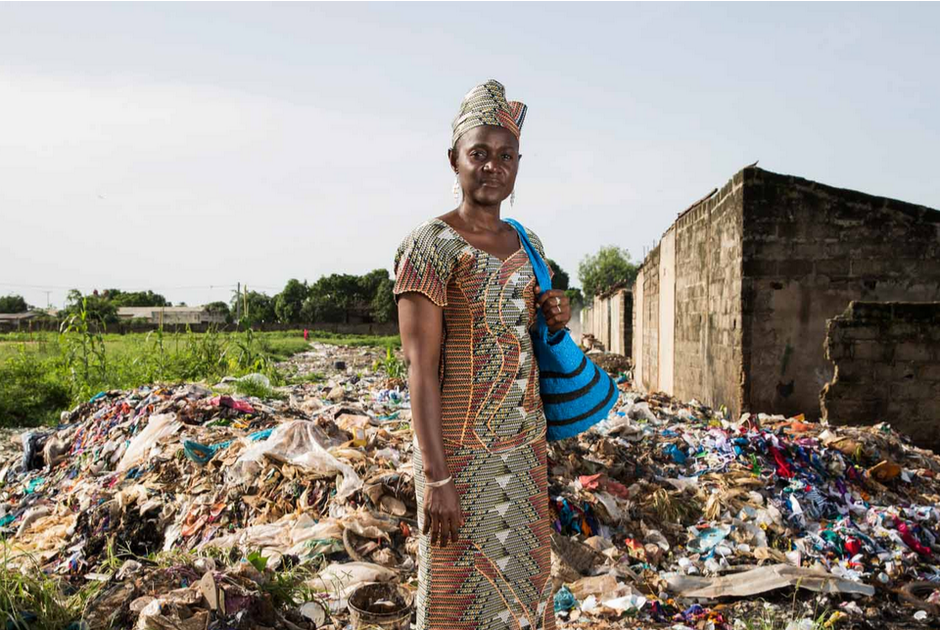 Isatou Ceesay founded a social enterprise that is helping to fight plastic pollution and empowering women and young people to gain economic independence.