Activism
Women's March, the story behind the largest demonstration in US history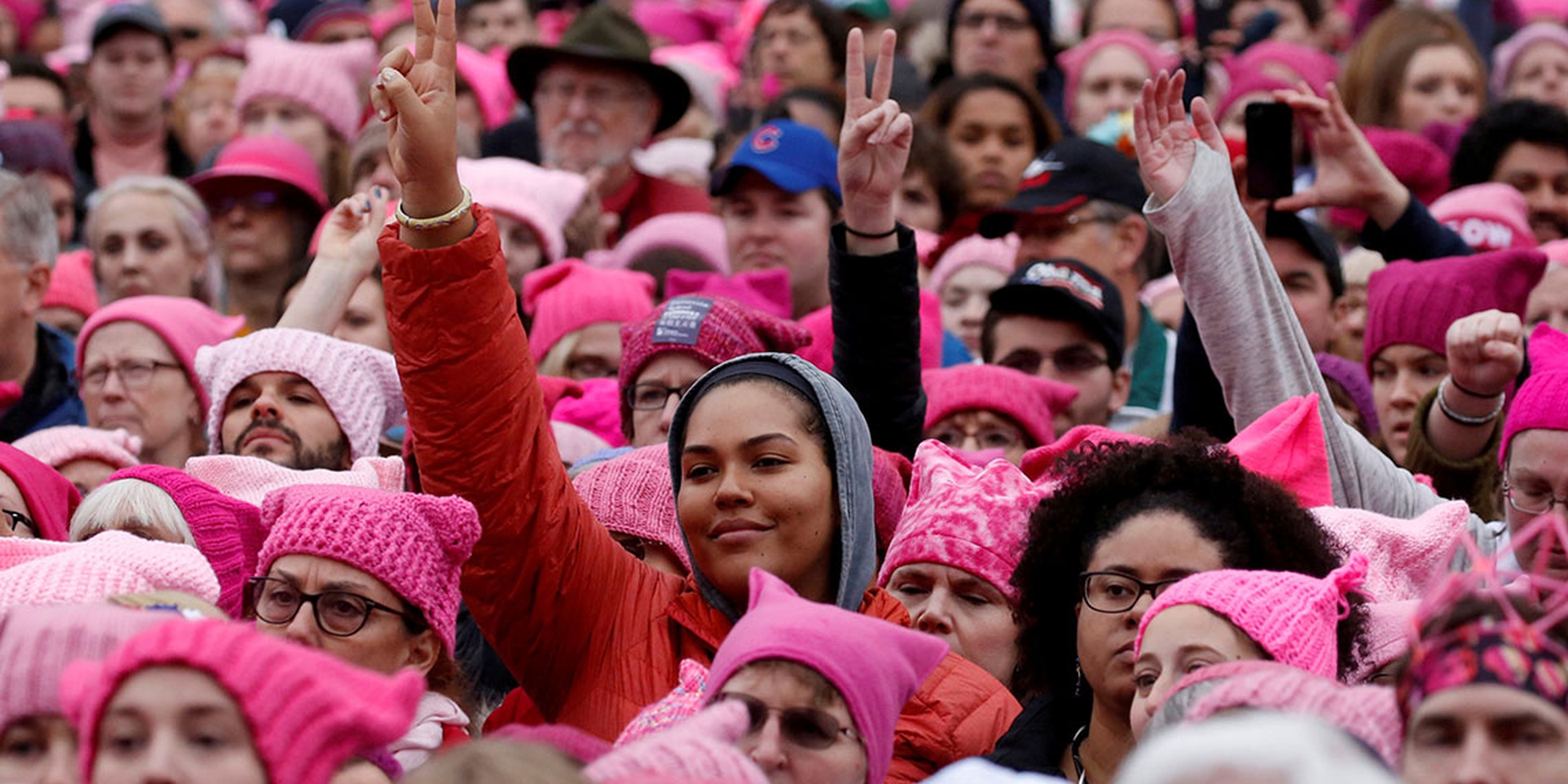 The Women's March drew over 5 million people worldwide and was held the day after Trump's inauguration. How and why it became the United States' largest demonstration ever.
These past few days have seen millions of people pour out onto the streets in the United States to join two historic – yet opposing – rallies. The first marked the inauguration of Donald Trump as 45th President of the United States and took place in Washington DC on the 20th January. The second was also held in the capital, as well as in cities all over the country and world, in response to the events of the day before: the 21st of January's Women's March was organised to signal to the new administration that "women's rights are human rights".
The Washington rally drew over one million people according to its organisers and another four million in over 600 marches held in seven continents, including Antarctica. This has prompted some to call it the biggest demonstration in US history, with over three million participants in the country, estimates say.
@nickpwing @HuffPostPol in multiple places in Antarctica even! We're representing at the Gonzalez Videla Base #womensmarchAntarctica pic.twitter.com/qFrpTcU7M7

— Lexi Kellison (@lexiiii_13) 21 gennaio 2017
Trump's inauguration versus the Women's March
The temporal and spatial proximity of Trump's inauguration and the Women's March, in contrast to the opposing ideologies guiding them, has brought comparisons as to which drew more people. Whilst Trump says that "it looked like a million, a million and a half people" attended his inauguration, this number seems exaggerated (considering that aerial views of the West Front of the Capitol, where he took the oath of office, show it much emptier than when Obama first became president in 2008, event attended by an estimated 1.8 million people).
Trump couldn't ignore the size of the Women's March either, responding to the event via Twitter, first firing at it by asking "Why didn't these people vote?" and then saying, more conciliatorily, "Even if I don't always agree, I recognize the rights of people to express their views".
Watched protests yesterday but was under the impression that we just had an election! Why didn't these people vote? Celebs hurt cause badly.

— Donald J. Trump (@realDonaldTrump) 22 gennaio 2017
Peaceful protests are a hallmark of our democracy. Even if I don't always agree, I recognize the rights of people to express their views.

— Donald J. Trump (@realDonaldTrump) 22 gennaio 2017
#WhyWeMarch
Though its organisers insist that the Women's March wasn't anti-Trump, it is no coincidence that millions were jolted into action not only by a common belief in women's rights, but the need to march following Trump's election – including celebrity and activist speakers such as Angela Davis, Gloria Steinem, Madonna, Maruym Ali (Muhammad Ali's daughter), Michael Moore and Scarlett Johansson. During and after his campaign the new president came under fire for his shocking misogynist attitudes. How can we forget Trump bragging that his popularity among women allowed him to "grab them by the p***y", in 2005.
The Women's March was a response to preoccupations that the new commander-in-chief's lewd and chauvinistic worldview will translate into policies that will penalise women for being women, such as the defunding of Planned Parenthood, the NGO that offers reproductive health services including – but not restricted to – abortions. Unsurprisingly, the rally's "executive premier sponsor" was precisely this organisation.
Another non-coincidence is that the phrase "women's rights are human rights" became famous thanks to Hillary Clinton's speech at the UN's Fourth World Conference of Women held in Beijing in 1995. Hillary Clinton, Trump's Democratic rival who was favoured to become the country's first female president. Hillary Clinton, in support of whom a secret Facebook group with 1.3 million members, Pantsuit Nation, was created: and thanks to which the idea of holding the Women's March – initially called Million Women March – became viral.
We believe that Women's Rights are Human Rights and Human Rights are Women's Rights.

— Women's March (@womensmarch) 12 gennaio 2017
The story behind the Women's March
As related by its organisers, the idea came from a Hawaiian grandmother who invited forty friends to march in Washington the day after Trump's inauguration. It spread like wildfire on social media as more and more groups joined. Eventually, a national committee chaired by powerful women activists from different walks of life and ethnic backgrounds gave the initiative the organisational structure that allowed it to become a historic and global event.
Not just women's rights
Notwithstanding the fil rouge of women's rights, the march drew a vast array of people campaigning for different causes, "recognizing that women have intersecting identities and are therefore impacted by a multitude of social justice and human rights issues", as stated in the Women's March Guiding Vision and Definition of Principles. Thus, it wasn't only for or about women, it was also about civil, economic, minority, LGBTQIA, disability and immigrant rights, environmental justice and ending all forms of violence. About "recognizing that our vibrant and diverse communities are the strength of our country", "communities [that] are hurting and scared" and are "confronted with the question of how to move forward in the face of national and international concern and fear".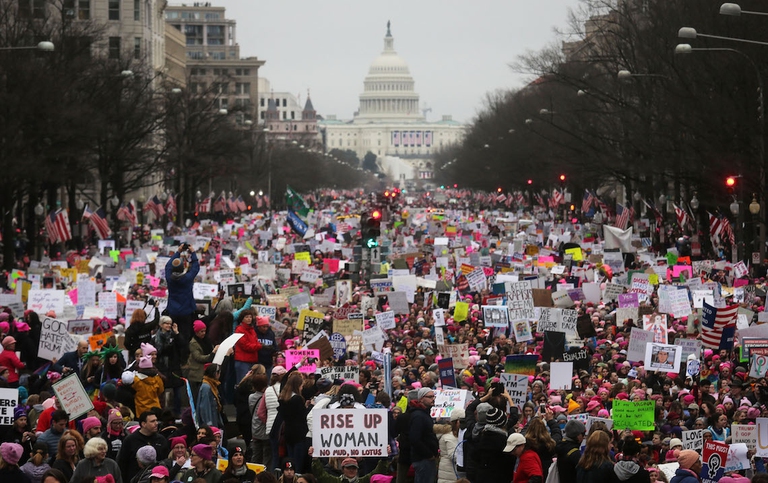 Critiques
The vast array of causes, motivations and backgrounds bringing the marchers together has prompted biting critiques of the movement: considered too heterogeneous to constitute a unified voice. In particular, fears that minority struggles have been subjugated to a homogenised vision of feminism as dictated by white, middle class, cisgender (people whose identity corresponds to their gender at birth) marchers.
Others have cited that the presence of pro-life, i.e. anti-abortion, feminists brandishing signs connecting abortion to patriarchy sits uneasily with the views of the wider feminist movement. Even the pink pussy hats worn by many marchers, celebrating female genitalia in defiance of Trump's shameful 2005 comments, are seen as celebrating a symbol that excludes trans women.
Bowing out for today, kudos to @NWFproTX for this placard #WomensMarch come March with us May 20th – pro life pro women pro dignity! pic.twitter.com/TzWzTQN2UM

— March4LifeUK (@March4LifeUK) 21 gennaio 2017
What next for the Women's March
Now that the 21st of January has gone, the organisation has launched a new campaign, 10 Actions for the first 100 Days (referring to Trump's foundational first period in office). Every 10 days a new action will be taken, starting with exhorting US citizens to write a postcard, downloadable from the website, to their Senators to tell them what matters most to them. Perhaps also to give the movement the continuity that some suspect it won't be able to muster. Instead, we hope that skeptics are proven wrong and that the seed of activism planted by the Women's March will grow for the next four years, and beyond.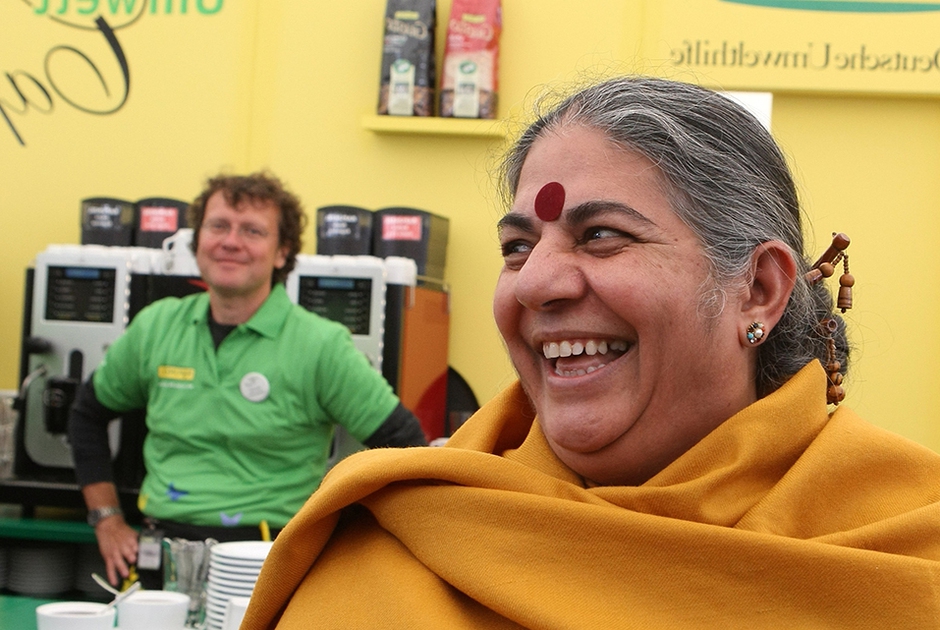 Influential scientist, activist and author Vandana Shiva fights to protect biological and cultural diversity, and against GMOs.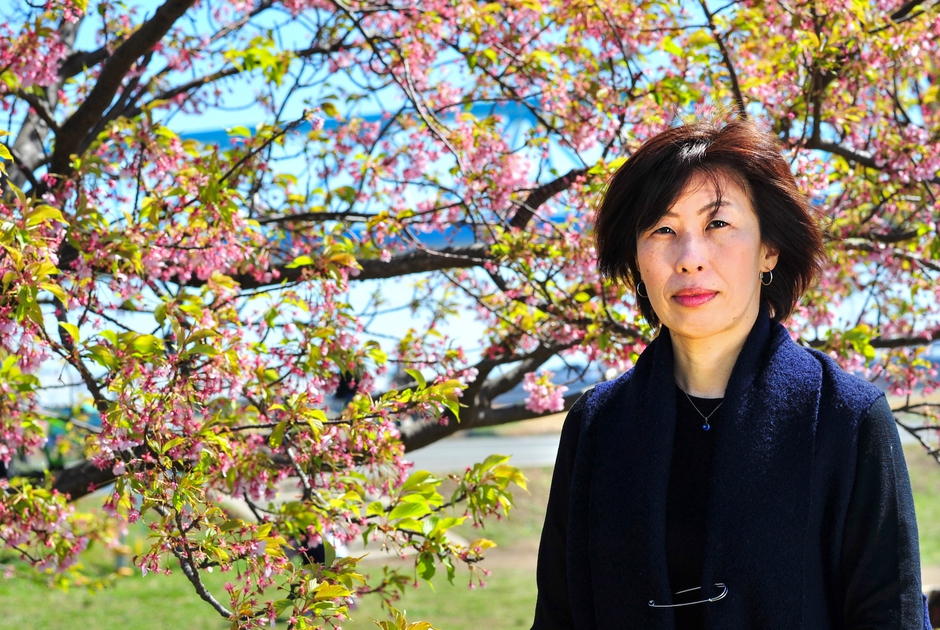 Kimiko Hirata has blocked 13 new coal plants in Japan, but she hasn't done it alone. The 2021 Goldman Prize winner tells us about her movement.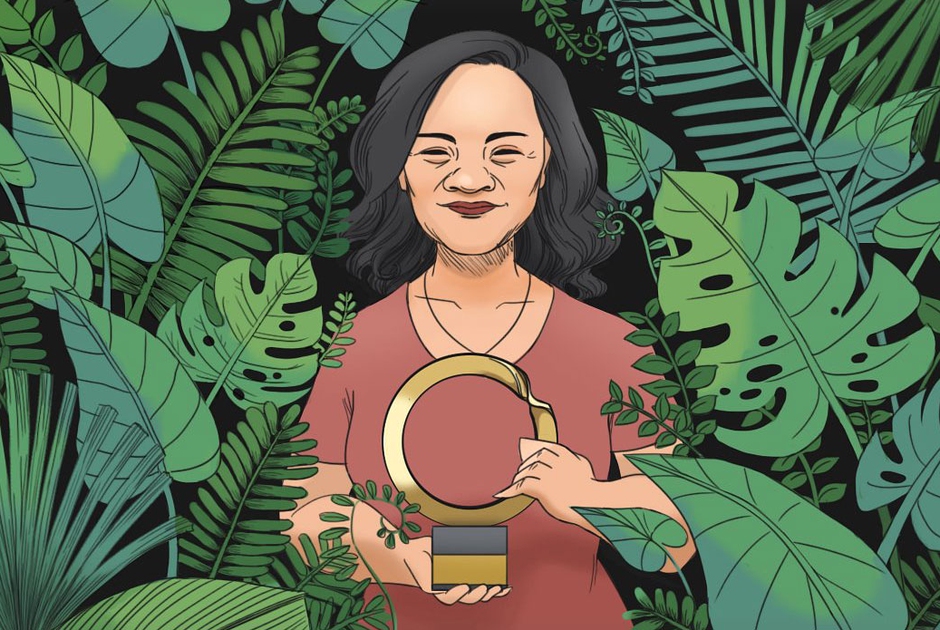 The Goldman Environmental Prize, the "green Nobel Prize", is awarded annually to extraordinary activists fighting for the well-being of the planet.