Oxytocin: viagra for lovers
Oxytocin is a sexual neurotransmiter for lovers: it improves masculine libido and it is a natural alternative to viagra.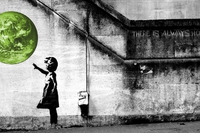 The history of climate change conferences, also known as COPs
The year was 1992, and the world was beginning to see global warming as a serious threat. Below we recount the history of the UNFCCC Conferences of the Parties (COPs), without forgetting those who haven't lost hope that even the staunchest climate change deniers can change their minds.