6 years of the Syrian civil war in 10 crucial moments
La guerra in Siria dura ormai da sei anni: ecco le dieci date spartiacque di un conflitto che ha provocato 321mila morti e quasi cinque milioni di profughi.
The Syrian civil war broke out six years ago. Over 72 months, it has caused 321,000 deaths and 145,000 missing people, according to the Syrian Observatory for Human Rights. The NGO Medicines du Monde added that at least 12.8 million Syrian citizens need health care, a figure that is rising compared to 2016 (11.5 million).
"Since Aleppo's downfall in December, we had the impression that the international community forgot about Syria. But the nightmare is continuing in here," Françoise Sivignon, chairman of Medicines du Monde, told French newspaper Le Monde. The association also reminded that 338 attacks hit healthcare facilities in 2016 alone, causing the death of 53 patients and 15 staff members.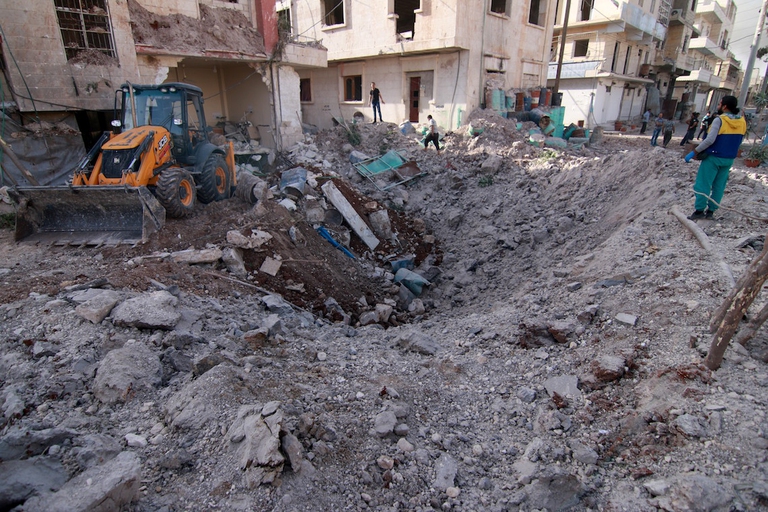 This has to be added to the refugee crisis. According to the figures released by the United Nations High Commissioner for Refugees (UNHCR) in February, 4.9 million people were forced to leave their homes from the beginning of the war. Most of them crossed the borders with Turkey (2.9 million people), 1.5 million more people sought refuge in Lebanon, 630,000 in Jordan, and others in Iraq and Egypt. The UNHCR suggests that 90 per cent of this crowd of men, women, and children now live in poverty, despite efforts of international organisations and local voluntary groups including the White Helmets – 3,000 volunteers risking their life to save people in bombed areas.
These are the crucial moments of the conflict.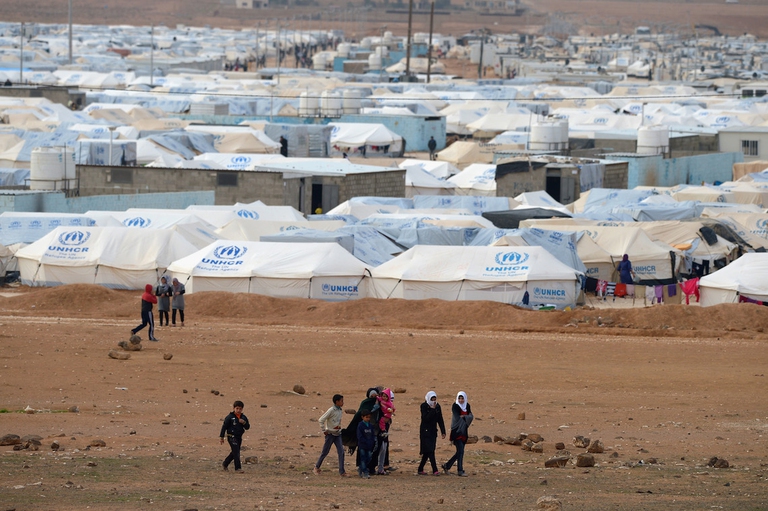 March 2011: the Arab spring and repression
On 15 March 2011, protest movements started gaining ground in Syria, which has been ruled by the Assad family for 40 years. The first demonstrations held in Damascus for "a Syria free from dictatorship", however, were repressed with violence. In the southern areas of the country the Arab spring didn't give up despite a hundred demonstrators were killed in the rallies. A month later, the protests became more radical. In July, a colonel sheltered in Turkey announced the creation of the Free Syrian Army, made of civilians and deserters. Some Islamist groups later joined rebels.
https://www.youtube.com/watch?v=K5H5w3_QTG0
July 2012: rebels attack Damascus
After a victory of government troops, which regained control of the rebel-held area of Baba Amr in the city of Hims in March 2012, rebels assaulted Damascus on 17 July. The government maintained the control of the city, but some suburb areas were taken over by opponents.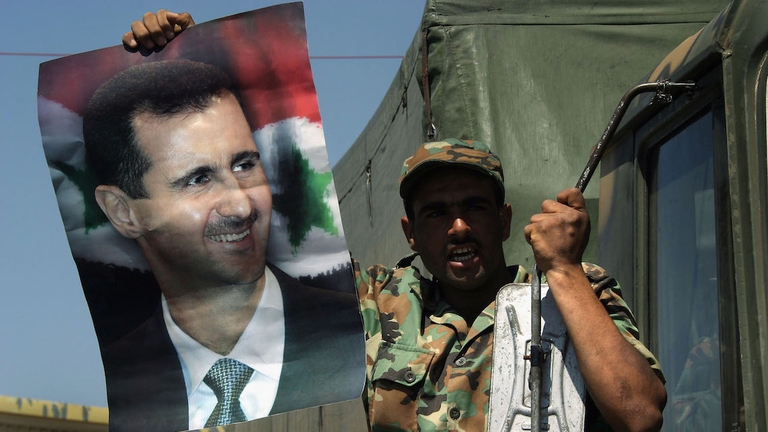 April 2013: Hezbollah joins the fight
In April 2013, Hassan Nasrallah, Secretary-general of the Shiite militant group and political party Hezbollah joined the Syrian civil war. The group supports Assad's government and is an ally of Iran, which is one of the leading Shiite supporters of Damascus.
August 2013: chemical weapons
On 21 August 2013, chemical weapons attacks hit rebel strongholds in the Damascus suburbs. The United States reported that the operations killed at least 1,429 people, 426 of which were children. Washington threatened aerial attacks against Assad, but an agreement was eventually reached with Russia (a supporter of Damascus) on the destruction of Syria's chemical weapons, avoiding the attacks.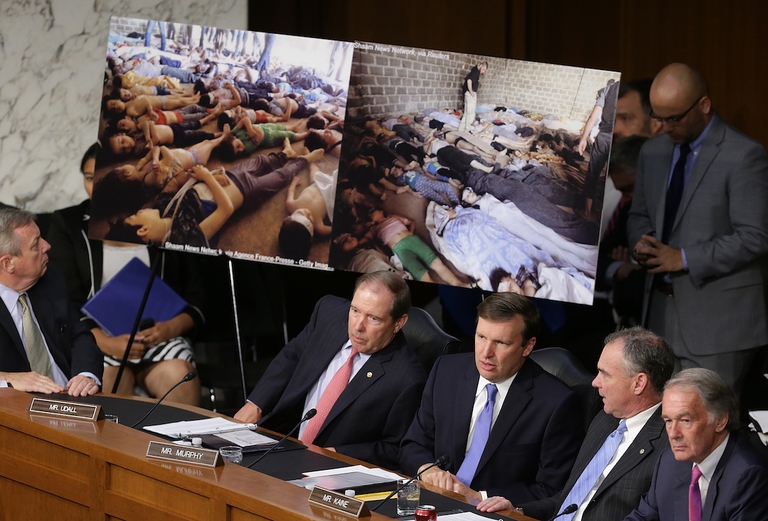 2014: the arrival of Jihadists
Over the course of 2014 the militants of the Islamic State joined the conflict by invading the northern areas of the country and taking control of a particularly wide territory. Raqqa became their stronghold, also thanks to another jihadist group – Fateh al-Cham.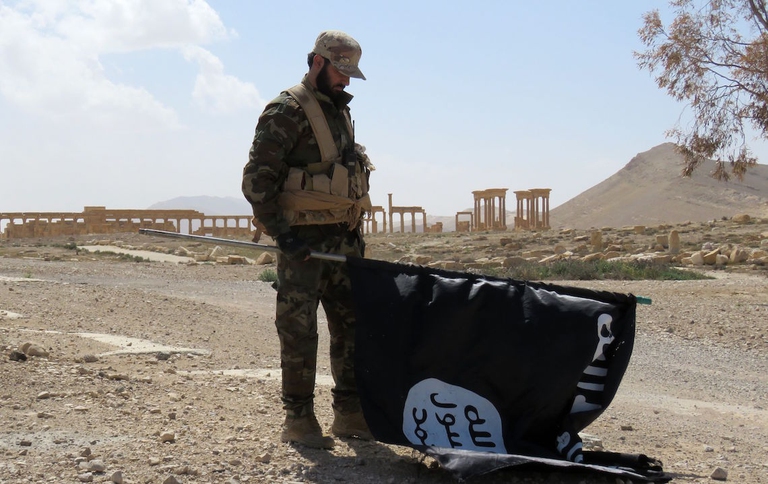 September 2014: an international coalition strikes back
In September 2014, then-US President Barack Obama organised an international coalition aimed at fighting ISIS. Thanks to the coalition's strikes, Kurdish militants, which established an autonomous territory in 2013 in some areas in the north of the country, managed to take over some crucial areas, including Kobane in 2015.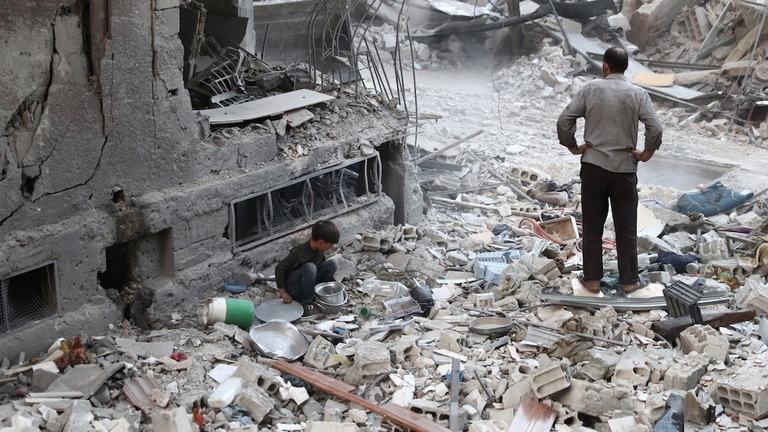 September 2015: Russia's intervention
In September 2015, Russia conducted aerial bombings claiming it wanted to target terror groups, which means not only ISIS, but also rebels. Russia's strikes will be decisive to Assad for winning back some crucial areas.
August 2016: Turkey's intervention
In August 2016, Turkey took part in the conflict. Ankara's government supported rebels and launched a military operation from its borders, targeting ISIS militants, as well as Kurdish fighters.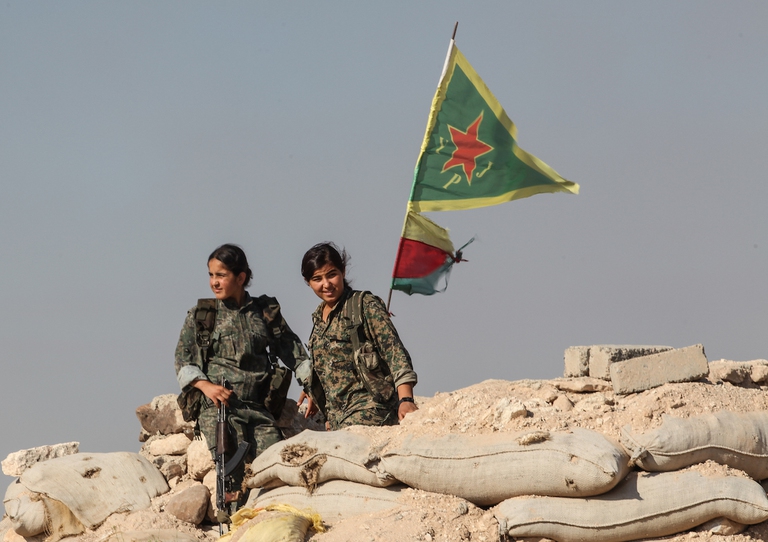 December 2016: Aleppo's final battle
On 22 December 2016, after a long and bloody siege, Assad's troops reconquered Aleppo's eastern areas. An agreement signed by Iran, Russia, and Turkey allowed the (difficult) evacuation of civilians and rebels from the city centre.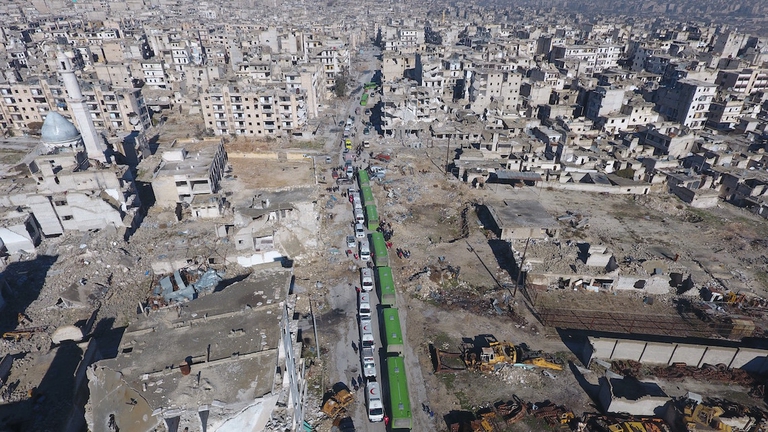 2017: a partial ceasefire and the battle of Raqqa
A peace accord between rebels and Damascus' government allowed initiating a phase of partial truce. Meanwhile, the fight against ISIS continues in the north of Syria, in particular in the city of Raqqa, a stronghold of the Islamists besieged since November 2016 by an Arab-Kurdish coalition supported by the US. Turkey, however, opposed the fact that the city, once liberated, will be given to Kurdish forces, considered as a terror group like ISIS.

Quest'opera è distribuita con Licenza Creative Commons Attribuzione - Non commerciale - Non opere derivate 4.0 Internazionale.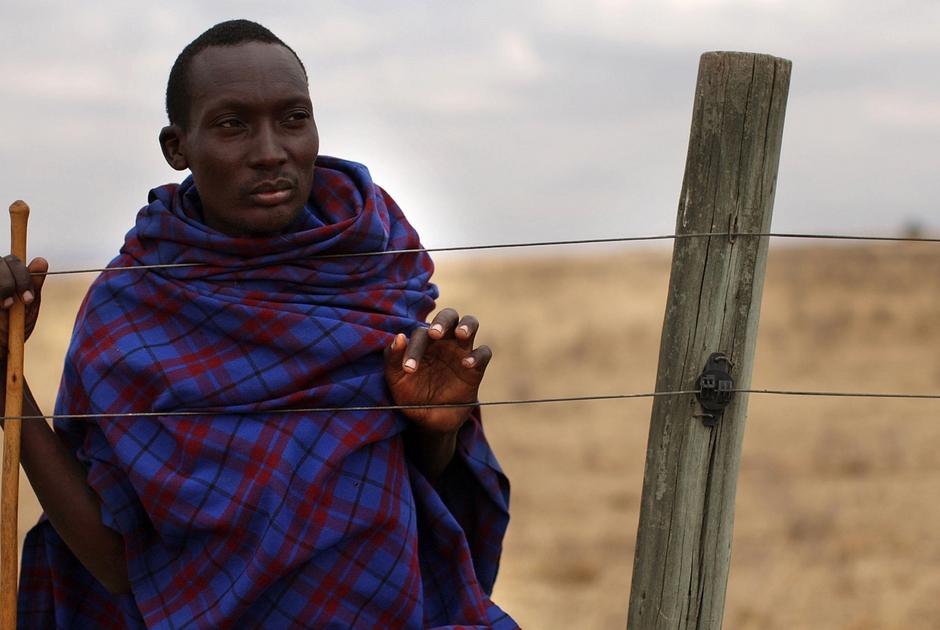 The government of Tanzania is currently planning to evict more than 80.000 indigenous Maasai people from their ancenstral land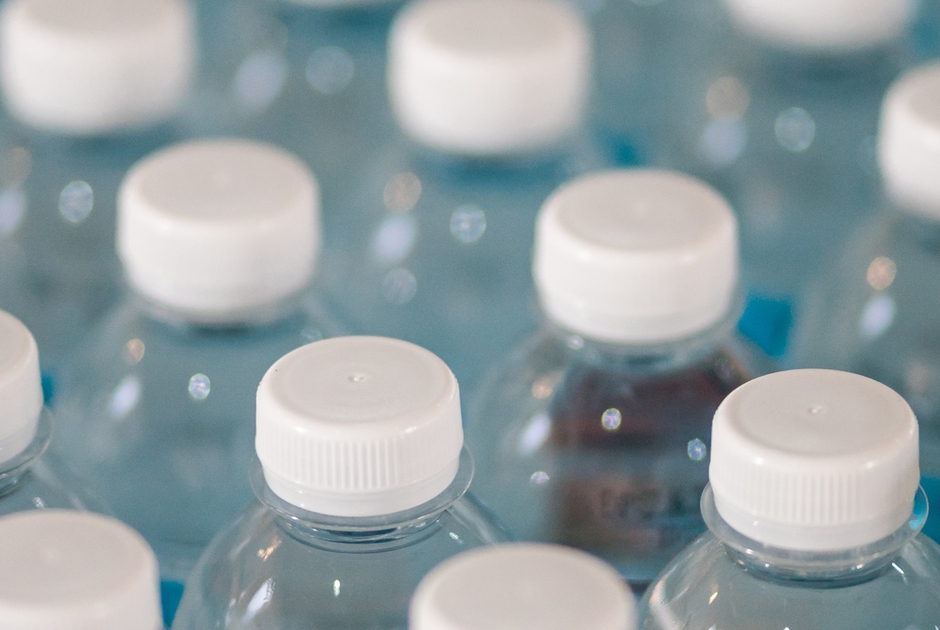 A new UNU-INWEH report on the global bottled water industry reveals the massive scale of this market and the lack of strict quality controls.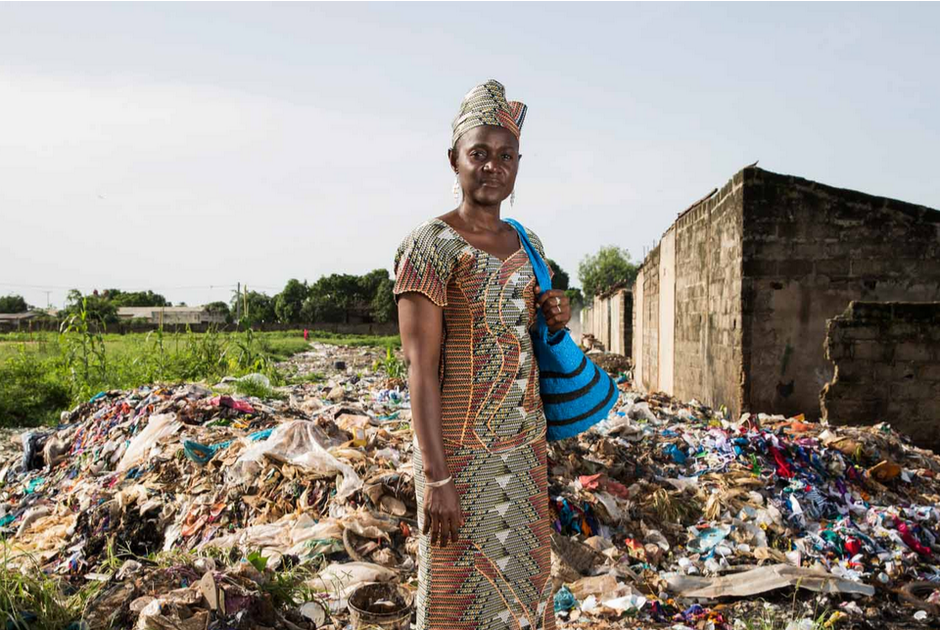 Isatou Ceesay founded a social enterprise that is helping to fight plastic pollution and empowering women and young people to gain economic independence.