5 unexpected Olympic stories of athletes who have won adversity
These athletes have challenged fate, overcoming barriers and stereotypes and marking the history of the Olympics. 5 Olympic stories that defy all expectations.
Daniah Hagul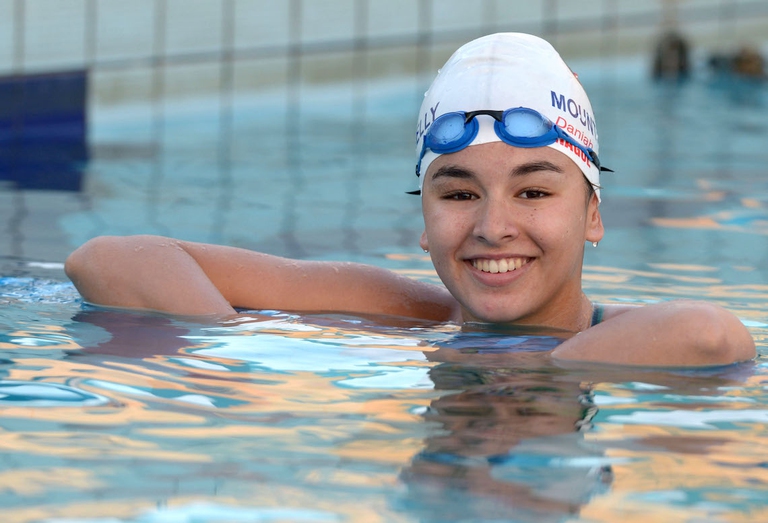 Daniah Hagul is 17 and the only Libyan woman who will take part in the 2016 Olympics in Rio de Janeiro, as well as the only female swimmer from her country to participate since 2011, year in which the revolution brought to the capture and killing of Muammar Gaddafi.
She lives in Malta, specifying that she wouldn't be able to train in Libya due to socio-political instability and the almost total absence of pools. Furthermore, Libya's swimming federation's budget is so limited that costs are covered by her parents and a sponsor, plus 7,500 dollars collected through an online crowdfunding campaign.
Hagul wants to change how women are perceived in a conservative society like the Libyan one. Participating in the Olympics is "an honour and a privilege and I can't wait to do my country proud," she says.
Im Dong-hyun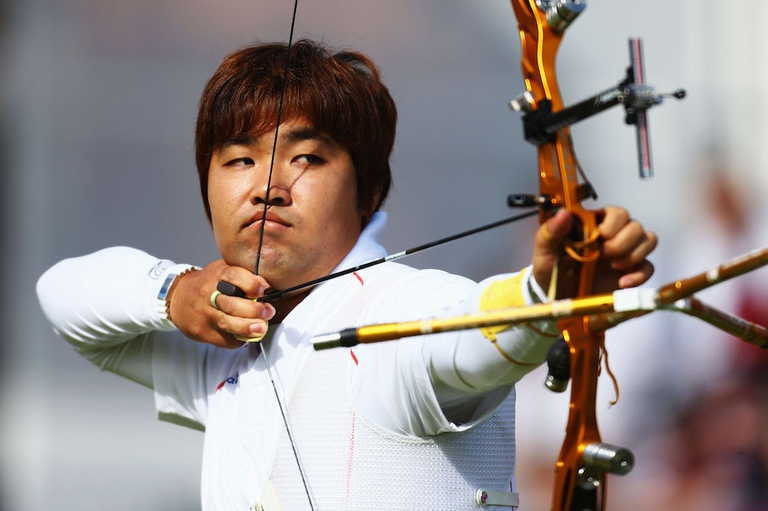 Notwithstanding his disability, Im Dong-hyun is registered as blind, the South Korean archer is an Olympic champion boasting two gold medals, one won at the Olympics in Athens and the other at the Beijing games, and a bronze one won in London. At the 2012 Olympics in the British capital he even beat the world record he previously detained.
Im doesn't wear glasses even though he has 20/200 vision in his left eye, the least functioning one, which means he needs to be 10 times closer to an object compared to a person with full, 20/20 vision. "When I look at the target, the boundaries aren't that clear and the lines between the colours are very blurred," he describes.
Yet he doesn't consider himself disadvantaged. "I don't have a stick, I don't have a blind dog. It's unpleasant when people say I'm disabled. All this interest in my sight isn't welcome".
Eric Moussambani
Nicknamed "the eel", at the 2000 Sydney Olympics Eric Moussambani became the first swimmer from Equatorial Guinea to compete at the international level in a 100 metres freestyle race. He began training only eight months before, in less than optimal conditions. "We didn't have a swimming pool. I went to train at a private hotel pool that was about 13 metres long I think," compared to the 50 metres of an Olympic pool. "I was only able to train for three hours a week".
When, at the age of 22, his moment to shine came in Sydney (it was the first time he had left his home country), something extraordinary happened. The other two swimmers in his heat were disqualified for false starts, leaving Moussambani alone in the pool. Not used to the physical feat of the 100 metres race, it seemed he might not finish the race. But he did, with a time of 1 minute 52 seconds (compared to the 48 seconds of the winner of the final).
He received the audience's ovation and the admiration of millions of viewers and media all around the word. But, most importantly, he became promoter of his sport in Equatorial Guinea, which now boasts two Olympic pools, taking on the role of coach of the national team.
Abebe Bikila
The Ethiopian marathon runner Abebe Bikila triumphed at the 1960 Rome Olympics, even though he wasn't supposed to participate and was substituting a teammate who had fallen ill. Having brought a single pair of running shoes to Italy, when the day of the race came he decided to run barefoot because they were too worn out. He managed to win anyway, setting a new world record, completing the race in two hours and 15 minutes.
He went on to win at the 1964 Tokyo Olympics even though he had undergone surgery for appendicitis only six weeks before. Four years later, an accident confined him to a wheelchair, which, however, didn't stop him from winning a sledging race in Norway in 1970. He died in 1973. In 2010, the Rome marathon was dedicated to him, marking fifty years since his triumph at the Olympic Games hosted by the city.
Alice Coachman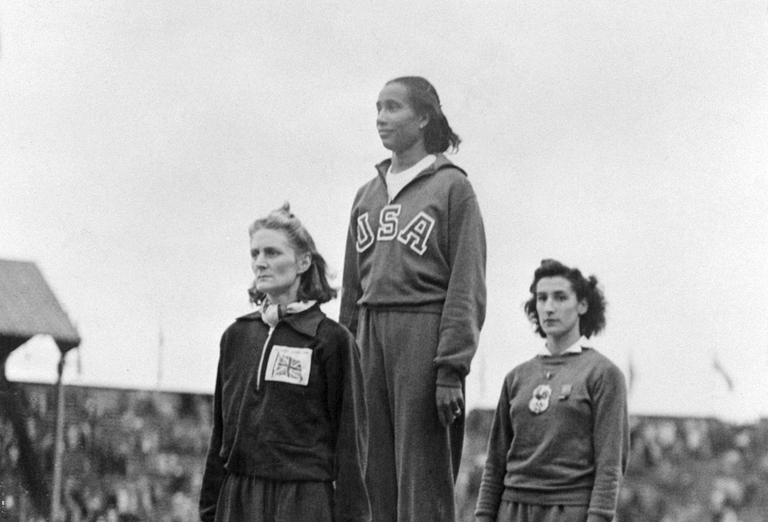 It was 1948 and Alice Coachman was a woman, and black. She was the only female athlete of the United States to win a gold medal in athletics at the London games and, especially, she became the first black woman in history to win Olympic gold.
Having grown up in the segregated state of Georgia, she wasn't allowed to train in sporting structures or participate in organised events because she wasn't white. Running barefoot on dirt roads and building high jumps with improvised materials, she qualified for the games, where she won first place jumping 1.68 metres.
She didn't go back to competing at the Olympic level but demonstrated her continued commitment to sport by founding the Alice Coachman Track and Field Foundation to support young athletes and retired Olympians. Non just one of the great Olympic stories, but a victory for the rights of those who, notwithstanding disadvantages and difficulties, have defied everyone's expectations in the world's greatest sporting arena.

Quest'opera è distribuita con Licenza Creative Commons Attribuzione - Non commerciale - Non opere derivate 4.0 Internazionale.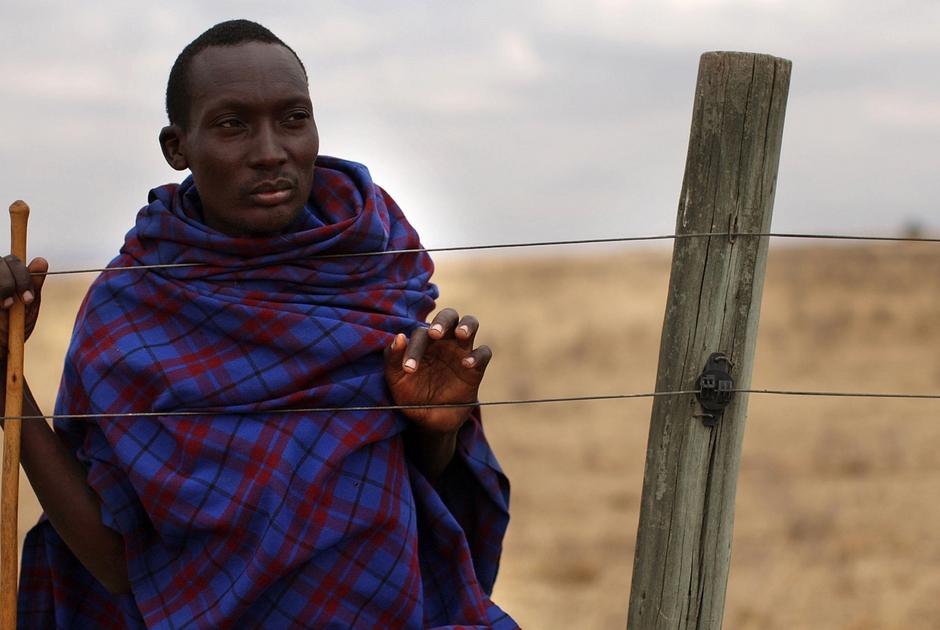 The government of Tanzania is currently planning to evict more than 80.000 indigenous Maasai people from their ancenstral land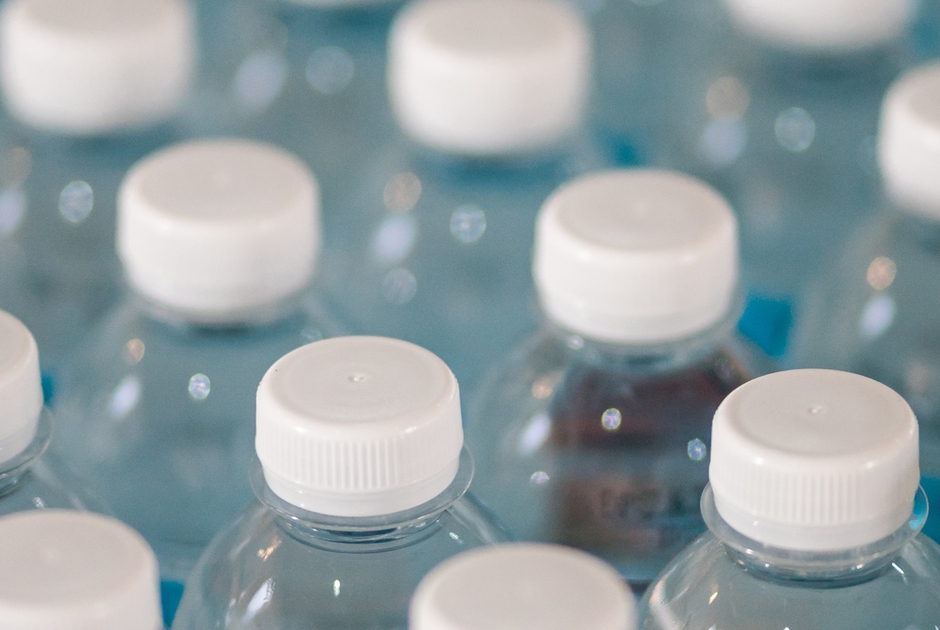 A new UNU-INWEH report on the global bottled water industry reveals the massive scale of this market and the lack of strict quality controls.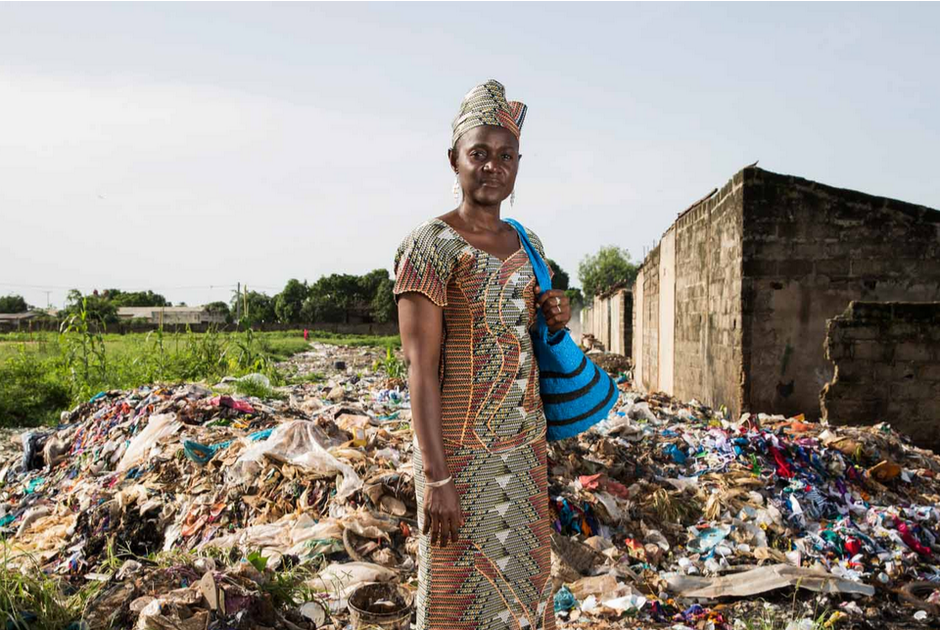 Isatou Ceesay founded a social enterprise that is helping to fight plastic pollution and empowering women and young people to gain economic independence.