Ferruccio de Bortoli. The war of the skies is never the solution
From Afghanistan to Europe via Turkey (and Kurdistan). Prominent Italian journalist Ferruccio de Bortoli makes sense of the geopolitical chessboard racked by decades of conflict.
The region that includes Afghanistan, Iraq, Syria and part of Turkey, where Kurds claim autonomy or even independence in the name of a greater Kurdistan, has been the focus of international attention for decades. The journalist Ferruccio de Bortoli shines a light on the issue ahead of the Turkish parliamentary elections on the 1st of November, a key moment for national and global politics.
The President of the United State Barack Obama has delayed the return of American marines from Afghanistan. Other NATO countries are thinking of doing the same. Do you agree with this decision and what drives it?
The length of the conflict in Afghanistan is now three times that of the Second World War. Retreating means surrendering to the Taliban. Like saying to Islamic terrorism: you're winning. It would evoke the ghosts of the Fall of Saigon in 1975 and the ruinous defeat in Vietnam. Even a reluctant warrior like Obama, who had already scheduled the troops' withdrawal, has to think again. But the war fought in the skies, even with modern drones, is never the solution. The intervention in many theatres of war, starting from Iraq, has to be more robust but the political conditions just aren't there anymore. Obama will leave office in a little over a year. Other countries won't commit more that a limited amount of troops. Italians included, notwithstanding their presence in a number of places also to offer commendable humanitarian assistance.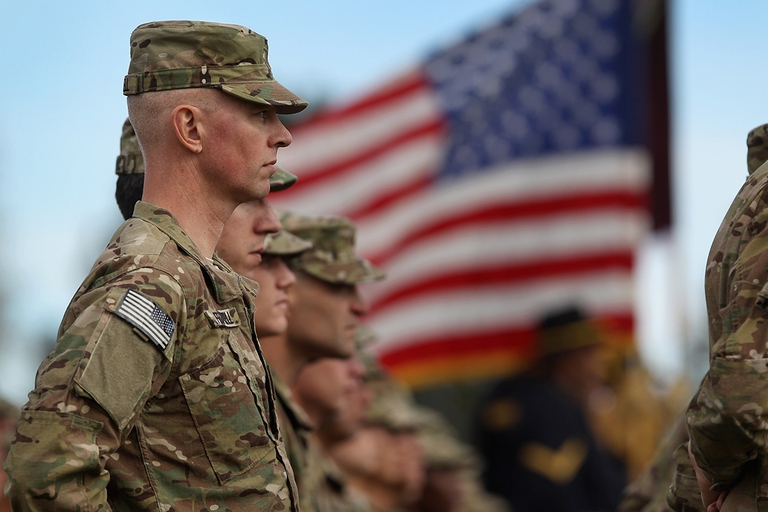 What hasn't been done in the region, which includes Iraq and Syria, in order for the situation to be put under control after decades of conventional and civil wars?
The baseline error that was made was the war against Saddam Hussein in 2003 justified on the (false) premise of neutralising his chemical weapons. The Shiites were given too much power, and tribal differences and local traditions were misunderstood. The dissolution of Saddam's army was a gift to the Sunni insurgents who took control of most of it. The local governments that succeeded one another appeared weak and similar to the South Vietnamese puppet forty years ago. General David Petraeus in 2007-2008 was the only person who understood Iraq's cultural and historical motivations and acted to carry out the most effective terrorism containment policy, also aiming for Kurdish stabilisation in the north. But in the meantime ISIS was being formed, an organisation even more formidable than Al Qaeda because it doesn't only have weapons and blind destructive ideology, it also aims to build an Islamic society with its own rules – we've seen how cruel and unruly these are – its own economy driven by the oil it trades with just about anyone.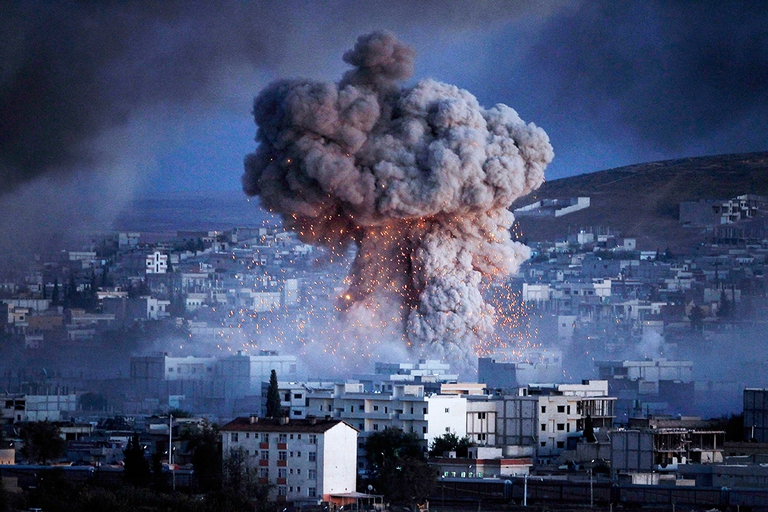 Turkey is increasingly the deciding factor, as demonstrated by the recent terrorist attacks in Suruç and Ankara. What drives the Turkish government's decisions in terms of the fight against terrorism in and outside its borders? What is predicted to happen in the parliamentary elections of the 1st of November?
I interviewed President Recep Tayyip Erdogan a few years back together with Antonio Ferrari, and I was impressed by the confidence and strength with which the Turkish leader supported his views. Many of which are debatable from our point of view. He kindly encouraged me to visit the mausoleum dedicated to Ataturk in Ankara, almost to underline his government's secularism. I agree with those who claim his is a project of modern Ottoman restoration, meaning the expansion of the sphere of influence of a country that has experienced, and is still experiencing, extraordinary economic growth and that represents an energy hub in Europe, the strategic intersection of many different paths. We'll see what will happen in Sunday's elections, which have also been shaken by the recent bloody attacks. Human rights are abused and information is threatened, and European countries have responded with silence given that they can't afford a direct confrontation with Ankara, which contributes more soldiers to NATO than anyone else. Turkish ambiguities have been amply tolerated. Ankara has let all the foreign fighters heading for Syria and Iraq through, also because of their intention to fight the Kurds, who are more dangerous for the Turkish government than Islamic cutthroats.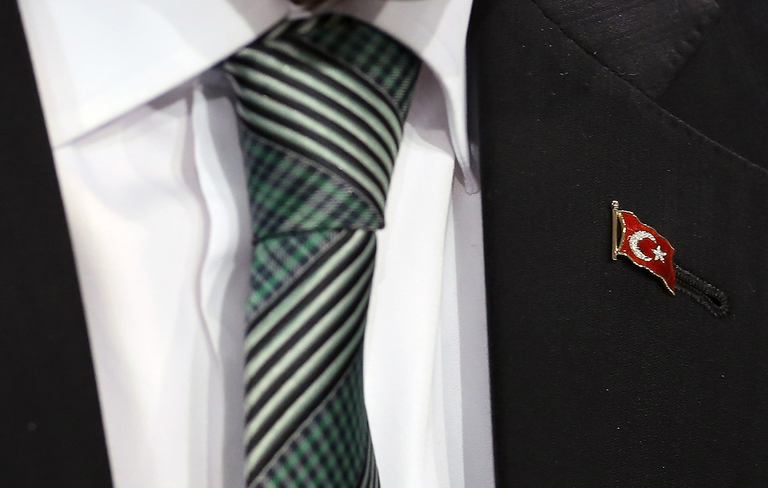 Turkey is also one of the countries that has taken in the highest number of refugees. How do you think the migration flow can be stemmed? How can the countries these people come from be helped to achieve peace and sustainable development?
An important episode in Western relations with Turkey was the German Chancellor's recent visit to Ankara. Angela Merkel has said she's ready to reopen the longstanding issue of Ankara's entry into the European Union, which she had previously opposed, in exchange for more cooperation in the management of refugees and migrants. There are more than two million Syrian refugees in Turkey, all waiting to go north, especially to reach Germany. I think it's impossible to stop the migration flow, it could be regulated by intervening in countries such as Libya, divided between the Tobruk and Tripoli governments and the object of a laborious negotiation begun by United Nations envoy Bernardino Leon. In order to help refugees and migrants in the places where the flows originate. But it's easy to say that. Too easy. Carrying out these potential interventions has many military, ethnic and religious implications.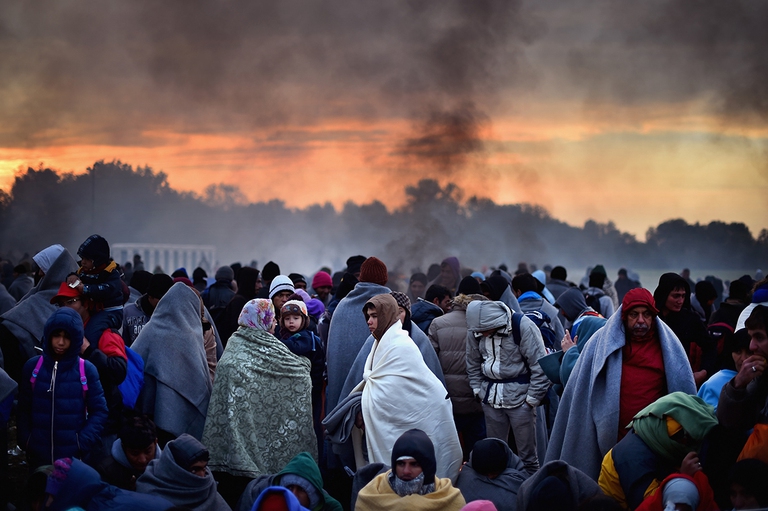 In the past few months front pages dedicated to the issue of refugees and migrants were so many they couldn't be counted. Today it seems that we're witnessing a lull in coverage. What do you think of the attention European and international media have paid the issue?
Unfortunately it will make the news again. Austria seems determined to build its own wall, like Hungary's, to contain the northerly migration flow. The activation of the Balkanic route, preferred also in order to avoid the treacherous journey at sea, managed by human traffickers, has taken some of the pressure off the Mediterranean Sea. This is demonstrated by the number of migrants who reached Italy in 2015, no more than in 2014. Italian media have generally done a good job in telling these dramatic, tragic and agonising human stories. And none of our reporters tripped over a father holding his son in his hands.
Translated by Mara Budgen

Quest'opera è distribuita con Licenza Creative Commons Attribuzione - Non commerciale - Non opere derivate 4.0 Internazionale.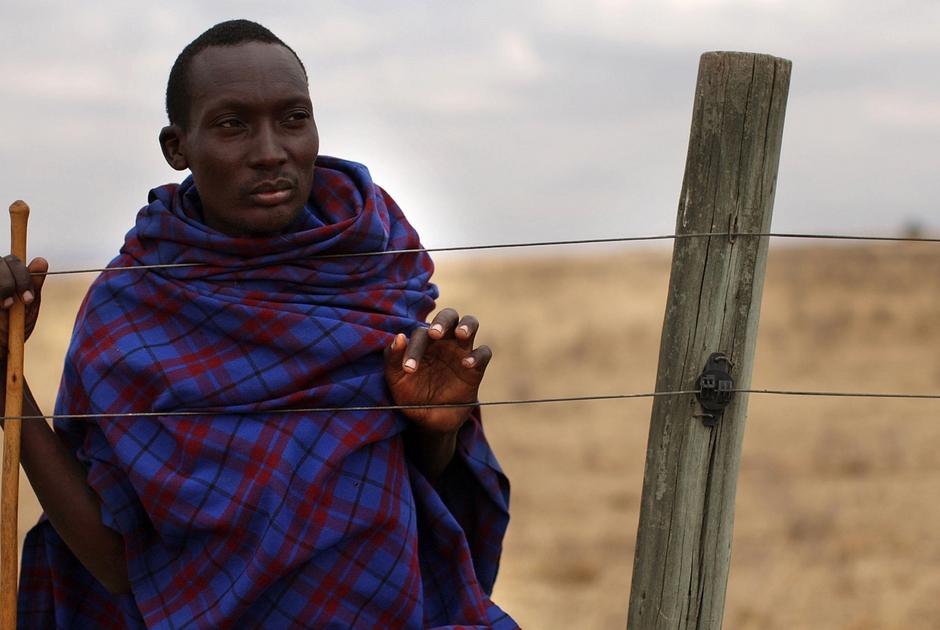 The government of Tanzania is currently planning to evict more than 80.000 indigenous Maasai people from their ancenstral land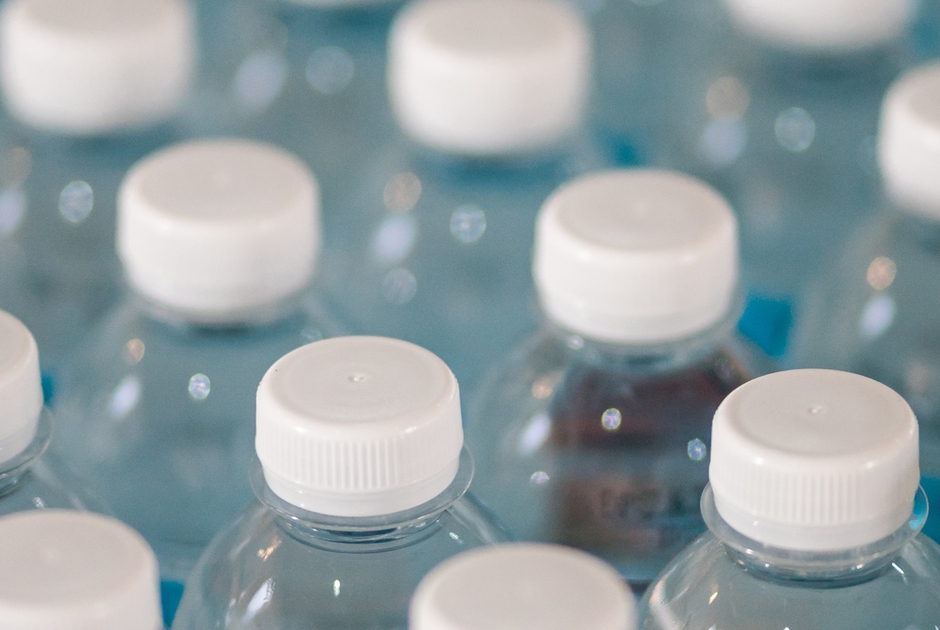 A new UNU-INWEH report on the global bottled water industry reveals the massive scale of this market and the lack of strict quality controls.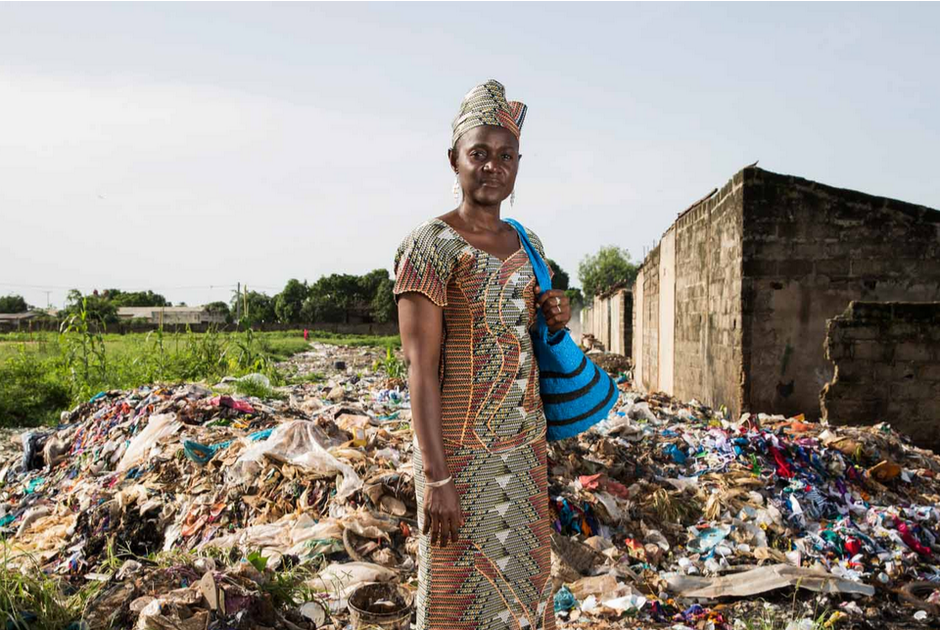 Isatou Ceesay founded a social enterprise that is helping to fight plastic pollution and empowering women and young people to gain economic independence.