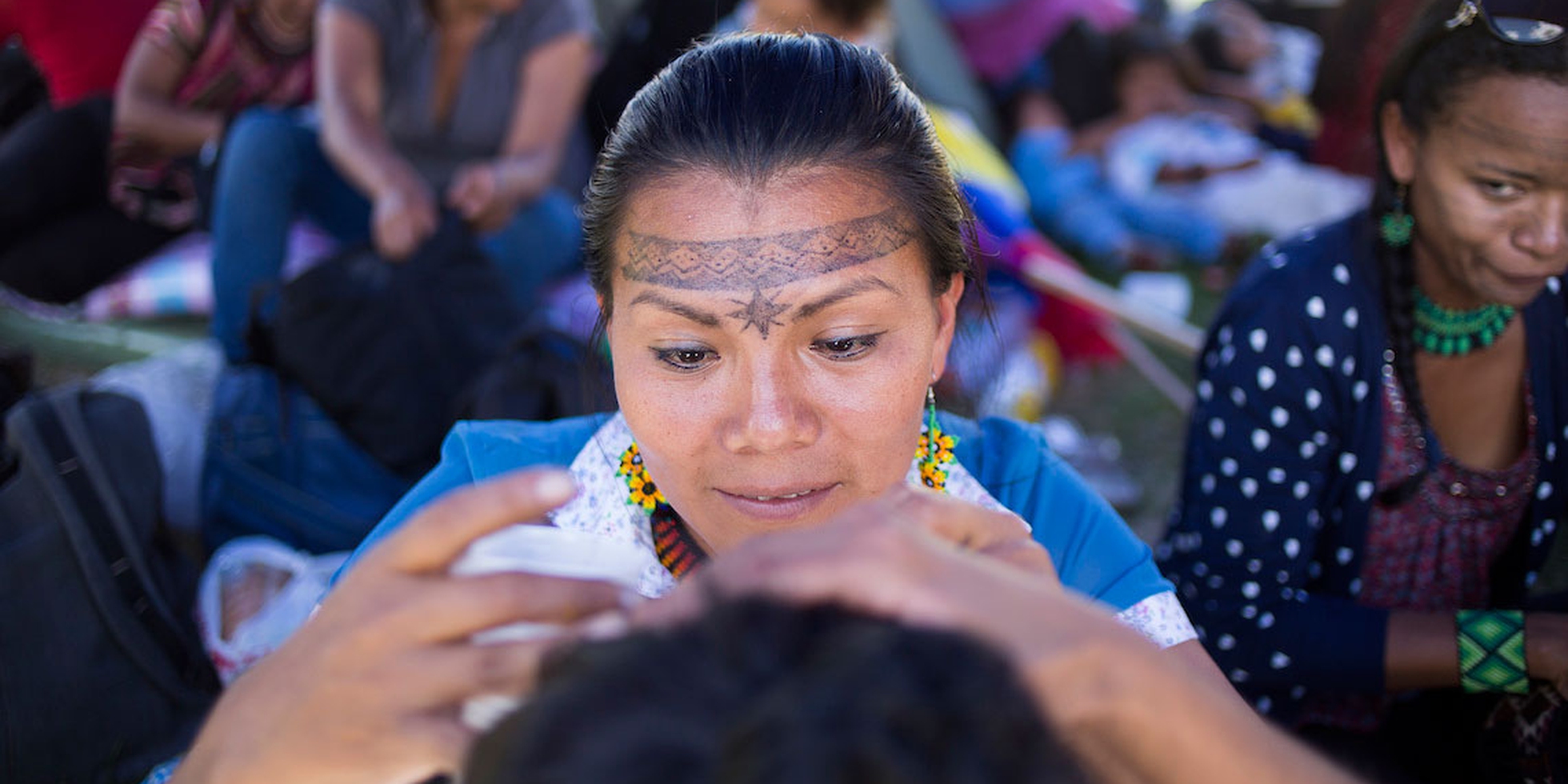 Ecuador was found guilty of granting indigenous Sarayaku land to an oil and gas company. We speak to community member Eriberto Gualinga to find out what has changed since.
It has been four years since the Inter-American Court of Human Rights found Ecuador guilty of granting the ancestral land of the Sarayaku in concession to an oil and gas company. The community of about 1,200 indigenous Kichwa people is situated along the Bobonaza River, in the southern part of the Ecuadorian Amazon.
In 2012, the Court reaffirmed the right of indigenous groups to be consulted on projects that affect their territories, safeguarding the right to land of all communities that have based their economy, culture and religion on their relationship and synergy with nature. In order to discover what has happened since the Court's decision was announced, we spoke to Eriberto Gualinga, filmaker, photographer and member of the Kichwa community of Sarayaku.
Has anything changed since the Court's decision?
Despite the sentence, nothing seems to have changed in Ecuador. Indigenous lands are granted in concession to oil and mining companies and our leaders continue to be persecuted for claiming our rights. Recently, communities from the southern Amazon were forced to abandon their territories in violation of their ancestral right to land.
What is the current situation with regards to the protection of Sarayaku land?
The government doesn't respect our right to prior consultation and consent on projects related to our territories, even in protected areas as in the case of the Yasuni Park.
Over the years and especially after the Court's decision, has your relationship with oil and gas companies changed?
We have always maintained distant relationships with such companies. In the specific case of the Sarayaku's lands, they would like to gradually dismember them by giving new names to blocks of our territory.
The whole world has appreciated the courage of Sarayaku in defending their rights. Have other indigenous communities been inspired by your story?
Because of our experience in peaceful resistance against oil projects we've participated in several meetings with other communities. In order to join all efforts, we also created the Kichwa Community of Peoples of the Bobonaza Basin. Together with the Zápara People and Achuar Tribe, Sarayaku have also shared their experience with other Latin American tribes and worldwide communities.
The Sarayaku are proposing a new lifestyle focused on harmony with nature. How would you explain it?
The Sarayaku are promoting a new life approach that we publicly presented at COP21, and we also discussed during the IUCN World Conservation Congress held in Hawaii, as well as in Ecuador. Our proposal is called Kawsak Sacha (living jungle) and it consists of a new concept of managing ancestral lands, where the territories of indigenous tribes are kept free from oil, mining and forestry industries' exploitation and communities enter into a direct relationship with nature and protective forest beings so that they can effectively ensure their survival and that of future generations. This is a spiritual and physical proposal much deeper and more effective than creating national parks or protected areas.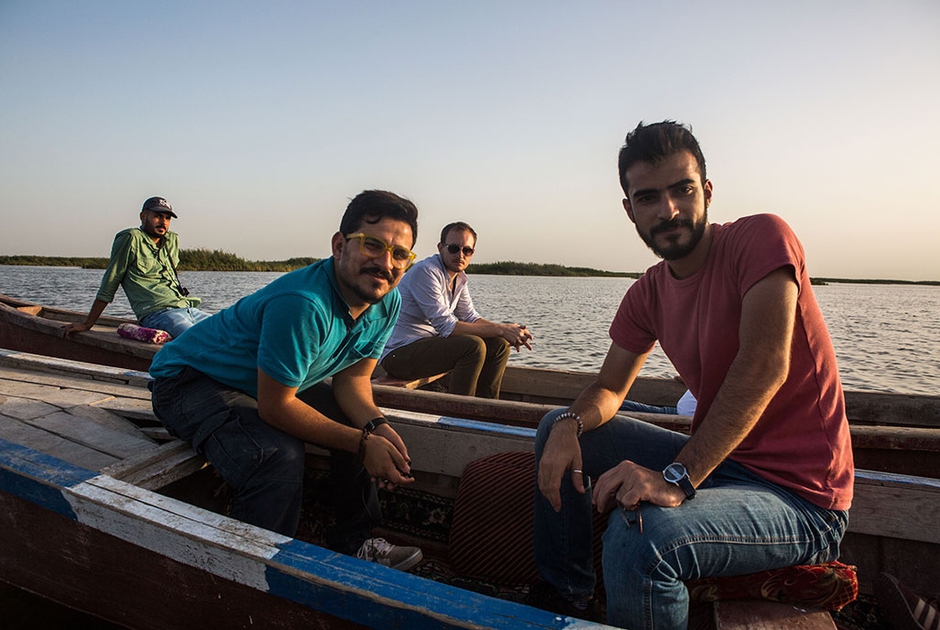 Salman Khairalla is an Iraqi activist who's been fighting to protect his country's marshes, a key water resource, since 2007.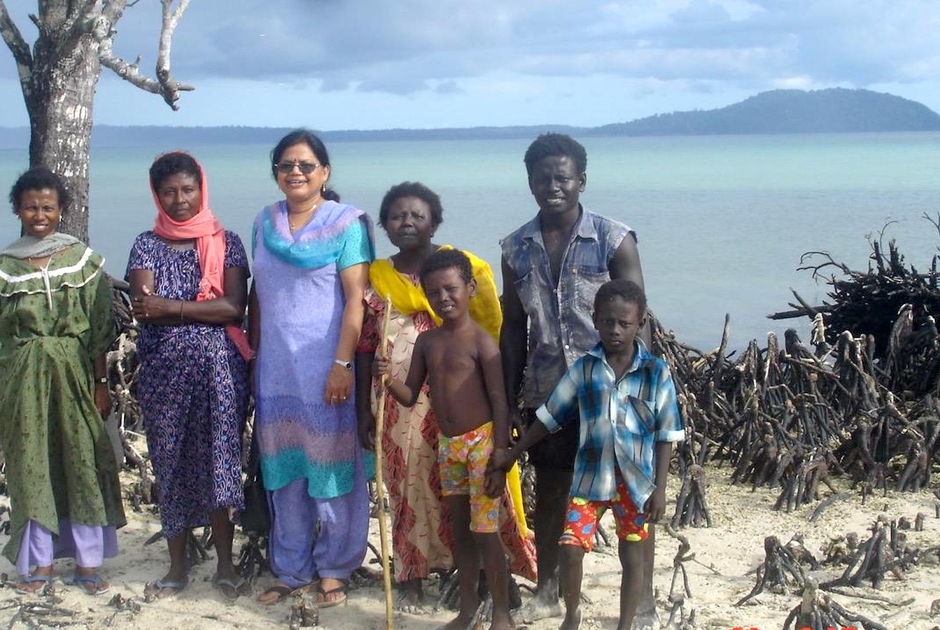 The pandemic threatens some of the world's most endangered indigenous peoples, such as the Great Andamanese of the Andaman and Nicobar Islands in India.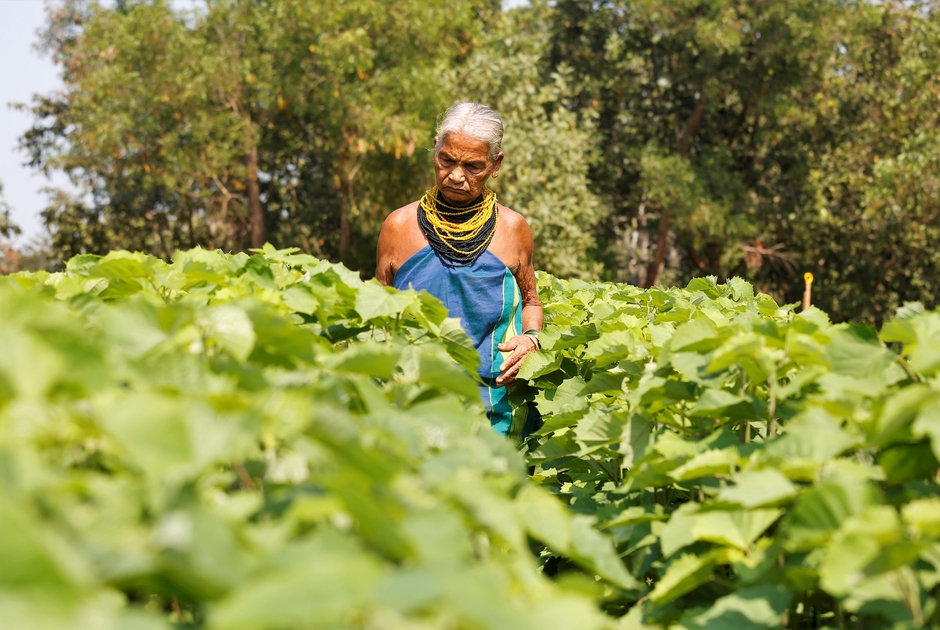 Tulasi Gowda is known as the goddess or encyclopaedia of the forest for her ability to extract seeds from mother trees and regenerate plant species.