Coronavirus
The dark side of online shopping in the time of coronavirus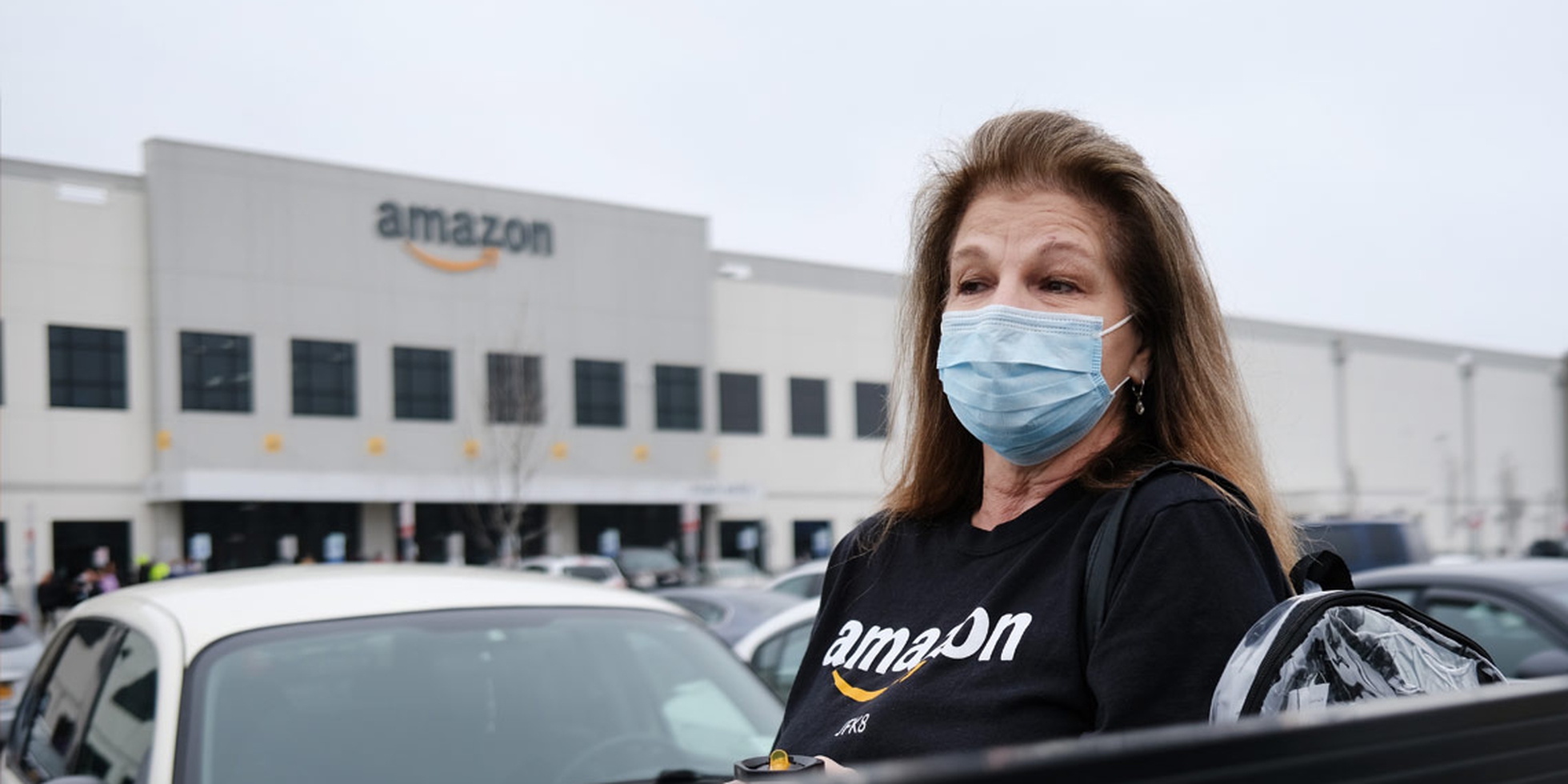 From Italy to the United States, workers in the logistics and delivery sectors are protesting to demand better sanitary conditions to protect themselves from Covid-19.
Countries such as Italy, the US and France have been placed under far-reaching lockdowns due to the novel coronavirus, also known as Covid-19. In these testing times marked by heavy restrictions on movement, people are increasingly relying on online shopping platforms that can guarantee convenient deliveries at their doorsteps, therefore preventing customers from being exposed to the virus. However, many of the employees who work in the logistics and supply chains underpinning this system are experiencing a very different reality.
Online shopping still requires someone to move
Online shopping allows customers to purchase items without leaving the comfort of their home, meaning that someone else has to do the job instead. This isn't only the person who carries out the delivery but also all those involved in this network; warehouse workers, cleaners, canteen employees and security guards, to name a few. These people go to work every day to ensure the constant and efficient services guaranteed by e-commerce companies. In return, employers have a duty to provide safe working conditions, all the more crucial in the midst of a global pandemic.
However, such basic responsibilities haven't always been fulfilled. Amazon, the multinational e-commerce giant, has been heavily criticised by its staff for failing to provide adequate sanitary conditions. Similar situations have been reported from countries across the world, from Italy to the United States and France.
Amazon workers on strike in Italy
In a country in the throes of a total lockdown, postal and delivery operations are considered by the government to be essential services and are therefore authorised remain in place, on the condition that appropriate measures are adopted. In Calenzano, in the province of Florence, Amazon employees went on strike on the 30th of March to protest against what they felt was the company's inadequacy in ensuring their safety.
The FILT CGIL, the Italian General Confederation of Labour trade union for workers in the transport sector, claims that Amazon carries out "10,000 deliveries per day" nationwide, and that "300 employees who are worried and want to reduce all potential risks of being exposed to the virus are working in the Calenzano site". A trade union spokesperson told Reuters press that, "several employees working at the site use face masks for days instead of having new ones each day". He also claimed that Amazon representatives failed to attend meetings organised by local authorities in Florence concerning the health emergency.
In response, the company released a statement claiming to have reduced the number of deliveries and prioritised necessary goods. In addition, it explained how delivery staff are provided with wet wipes to clean their hands and announced the creation of a designated worker's committee to discuss safety issues.
"As customers use e-commerce as a useful tool for their social distancing efforts, we too have adopted specific measures within our sites so that our employees can respect social distance and work safely," Amazon stated. It also claims to be supporting delivery companies in sanitising vehicles used to transport products.
Gave the people a voice!!!!! #Historic #AMAZON #stopthelies #ChrisSmalls pic.twitter.com/svlGO3lhWx

— Christian Smalls (@Shut_downAmazon) March 31, 2020
Strikes in the US
On the same day as in Italy – the 30th of March – Amazon employees went on strike in front of the company's New York branch on Staten Island, south of Manhattan. The protesters, who took to the streets while abiding by social distancing regulations, accused the company of failing to provide sufficient protection to their employees,.
Christian Smalls, who was allegedly fired by Amazon after having organised the Staten Island strike, repeatedly lamented on Twitter how some colleagues who had tested positive for Covid-19 had continued working inside the building and having contact with others.
Does this look like 6ft social distancing?? Does it look like I'm on 14 day paid quarantine this is my phone I was there every day this past week #Amazon #stopthelies #media if you want TRUTH come to me I have plenty #Facts pic.twitter.com/laKtUx6W4d

— Christian Smalls (@Shut_downAmazon) March 30, 2020
Amazon responds to what it calls baseless accusations
In response to the strike, Amazon USA issued a statement through Agence France-Press (AFP) refuting such accusations. "We've taken extreme measures to keep people safe, tripling down on deep cleaning, procuring safety supplies that are available, and changing processes to ensure those in our buildings are keeping safe distances," according to the statement.
For instance, Amazon claims Smalls was fired because he had violated safety measures himself and that, at the time of the strike, the ex-employee should have at been home in remunerated self-isolation, as requested by the company. Smalls claims this is false and that he'd been forced to work all week.
New York attorney general Leticia James deemed Smalls' firing "immoral and inhumane", calling on the National Labor Relations Board, an independent federal agency, to investigate the incident.
In the meantime, the company has hired an additional 100,000 workers for its logistics centres, with plans to take 75,000 more people on board in light of growing consumer demand.
A similar situation in France
On the 24th of March, the first case of Covid-19 was recorded at the Amazon branch in Saran, in the department of Loiret in France. Although thirty or so employees went into quarantine, "a hundred or so workers who had had contacts with this person were not put in isolation," explains Jean-François Bérot, trade unionist at Sud-Solidaires. "There are over 500 of us in Saran, so social distancing is difficult to apply especially in entrances and exits, in the canteen or when there are shift changes".
Throughout the whole of France, many people have exercised their right to stay home, halving the number of people willing to work.
In addition to claiming that it has taken all the necessary safety precautions, Amazon announced the suspension of salaries for people choosing to stay at home, while proposing a bonus of two euros per hour for employees who instead choose to attend work as well as doubling this sum to compensate overtime.
Trade unions have responded by saying that "it's a beautiful carrot but it's not worth the price of a life. The most vulnerable are always the most exposed, those who fear they won't be able to pay the bills or who are afraid of losing their jobs".
The French Minister of Economy Bruno Le Maire denounced the "unacceptable" pressure exerted by the company on its employees in the midst of a pandemic.
On the 14th of April, the judicial court of Nanterre ordered Amazon France to comply to a month-long restriction of its activities throughout the country, confined therefore to the delivery of essential goods, i.e. "receiving, preparing and dispatching orders for food, hygiene and medical products". The court deemed Amazon to have blatantly disregarded its obligations to safeguard employees' health.
Translated by Sean Brown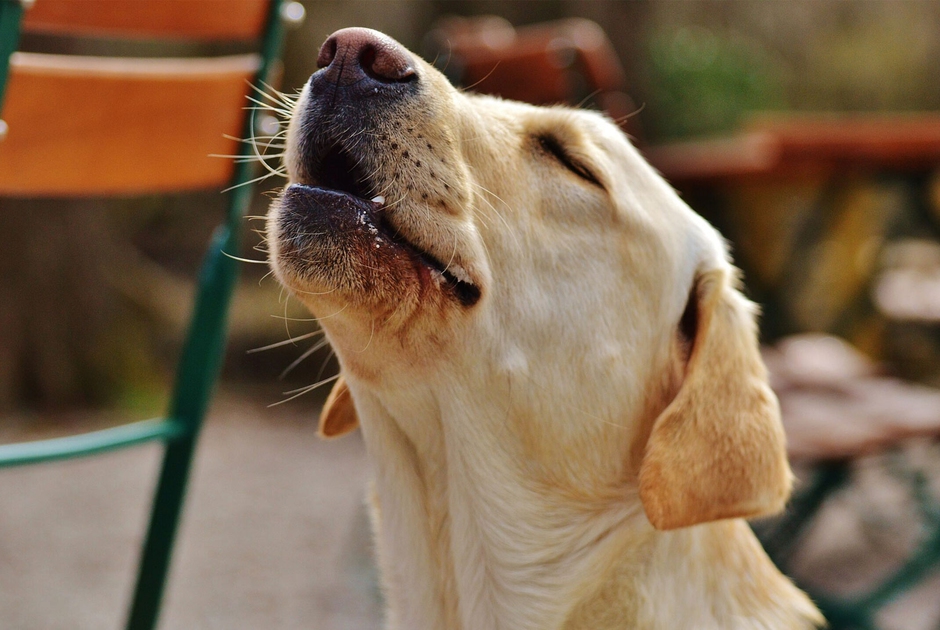 Helsinki Airport has begun implementing a Covid-19 test which is both noninvasive and simple. The exceptional nurses involved are dogs.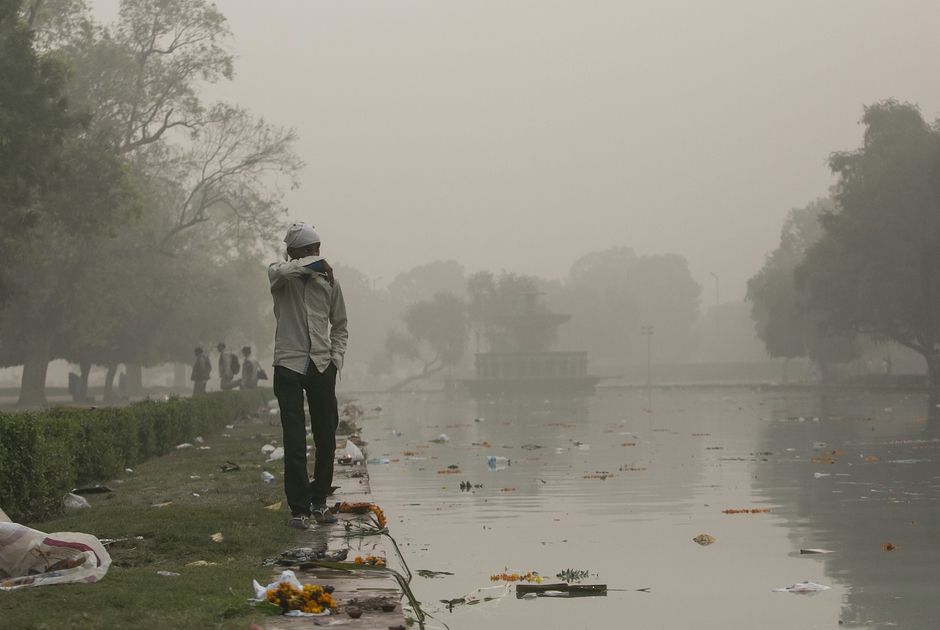 The drop in air pollution during worldwide lockdowns helped prevent thousands of premature deaths. But the situation is returning to pre-crisis levels.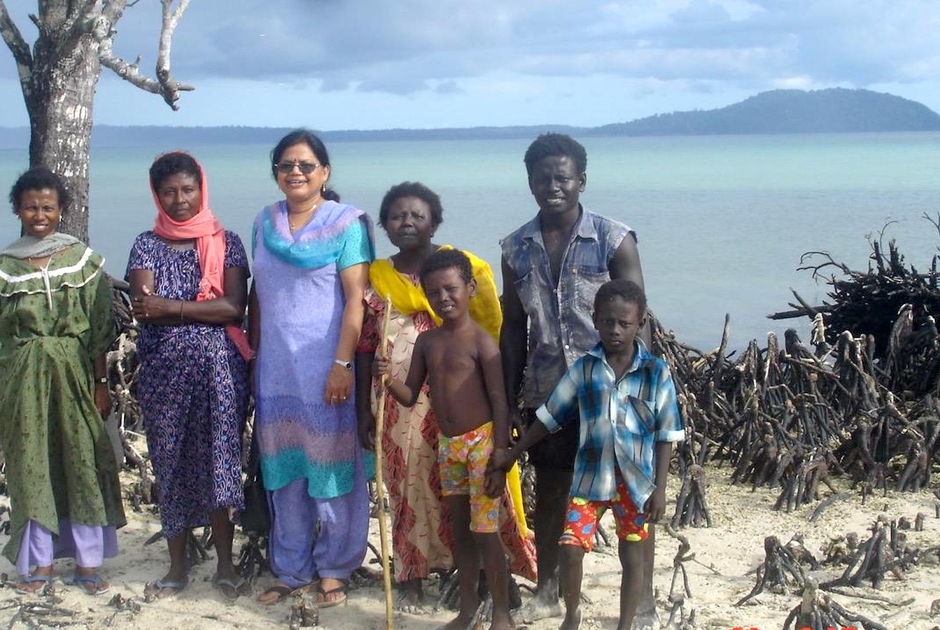 The pandemic threatens some of the world's most endangered indigenous peoples, such as the Great Andamanese of the Andaman and Nicobar Islands in India.