The Company of Elders, where dancing has no age limit
The Company of Elders is a group of dancers, all of whom are over 60, who started performing in London and have now reached many European theatres. Betsy Field, 70, explains why dancing is good for the body and mind.
19 dancers are members of the dance troupe of the Sadler's Wells Theatre of London, whose name says it all: the Company of Elders. They are all over 60, the older is 87 years old and joined the company when it was founded in 1989. They meet up once a week and more often when they're about to perform in a (travelling) show.
Betsy Field joined the company in 2001, when she retired and moved to London from Surrey, about fifty kilometres outside the city. "I started dancing when I was five and stopped when I turned 15, because I moved. Actually, I kept on dancing alone, in my bedroom", she chuckles. "After getting married and having children, more than 40 years ago, I started dancing again and I've never stopped dancing ever since".
The members of the company aren't exclusively retired former dancers but also people who simply want to dance and perform, and have discovered this passion late and now have to combine it with the time they devote to their grandchildren. What makes this company special is the fact that it is professionally managed by the prestigious Sadler's Wells Theatre.
As one would expect, these old people don't perform pirouettes, acrobatics or make jumps on the stage, but the show is really funny and pleasant. Like children, dancers interact on the stage, play around and perform specific choreographies. Being old is not a limit for them; their identity has nothing to do with being old. People remain who they ­are; they grow up over time and naturally continue to evolve homogeneously.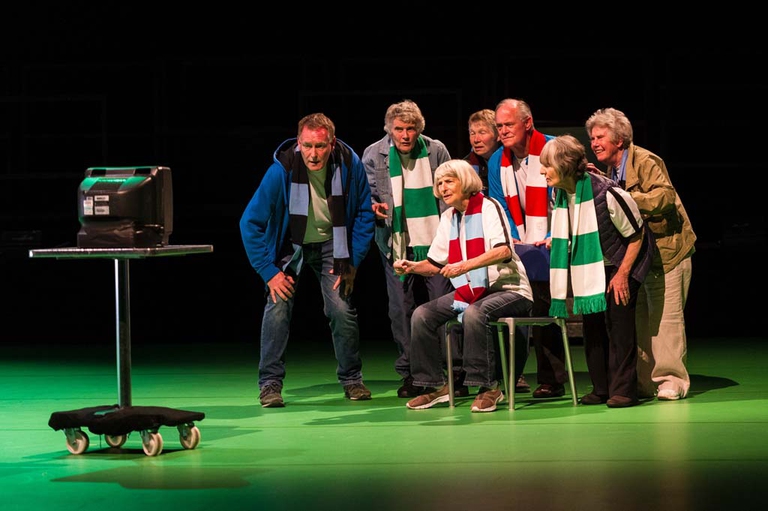 Dance improves health and psychophysical wellness
"Dancing for me is a need, a natural condition", Field says. "I'm 78 but I feel twenty years younger. Dance is fantastic, because it makes you stay in shape and move every part of your body, but in a delicate way. Dancing strengthens your body and improves balance, preventing old people from falling. Since 2001, when I joined the Company of Elders, I've seen only two people leaving and there are two people in their 80s who are part of the company since its founding. The extraordinary thing is that when some of us had to temporarily leave the company for various problems or for undergoing operations, dance made them rapidly recover. This project increases our determination and lets us keep going".
Improving social relations
"Dance was fundamental for me because it made me know new people and build strong relationships with people who shared my passion, when I moved to London. We strongly support one another in difficult times and at this age we're often in difficult times.
And travelling shows are fantastic. Given the importance of the project, we're often invited to go to other cities to raise awareness on the issue and spread the word. We've been several times to the Netherlands, Portugal, Sweden and the Venice Biennale. It's amazing to be part of the big family of dance and theatre and meet great dancers and choreographers.
In the '70s it was difficult to find dance classes for old people and when my husband and I moved to London after retiring I feared I had to stop dancing, but the Sadler's Wells' company satisfied my need. Now there are so many people who would like to dance and join the company. It has become a widespread phenomenon because people live longer and retire earlier, because people are more dynamic and get bored of doing nothing. And because people spread the voice".
Since life expectancy is rising, it is important to find new ways to ensure the wellness of all generations. The main event organised by Sadler's Wells that is devoted to the elderly is the Elixir Festival, which is held every two years. In the last edition 20 companies and 220 dancers took part in it. The event ensures the wellness of older adults in our society by satisfying its key pillars: create connections, be active, raise awareness, donate and learn how to donate.
Featured image: Company of elders © Jane Hobson/Sadler's Wells
Translated by Francesca Clemente

Quest'opera è distribuita con Licenza Creative Commons Attribuzione - Non commerciale - Non opere derivate 4.0 Internazionale.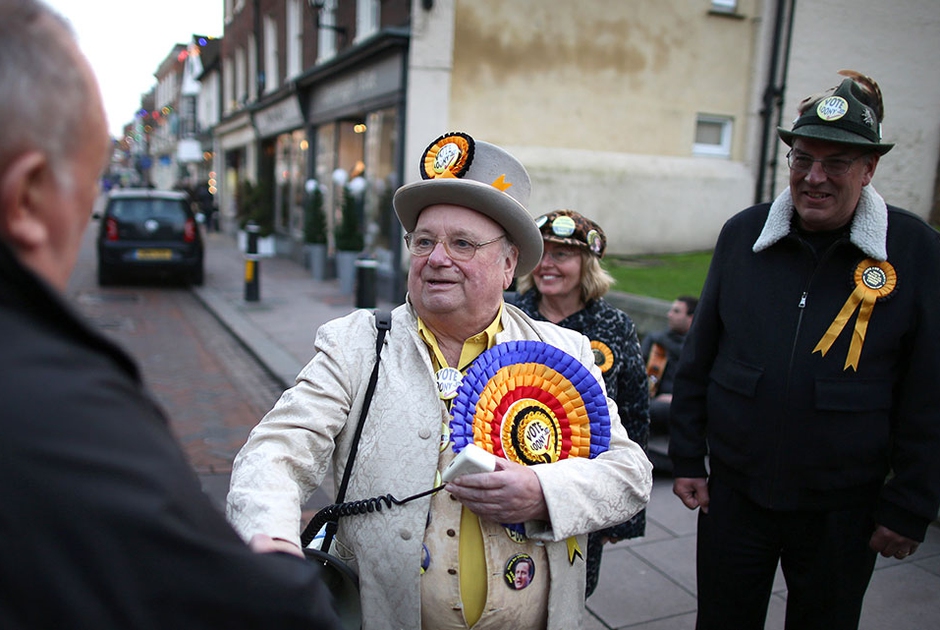 UK election results: the Conservatives receive the most votes but lose their majority. Theresa May will form a coalition government.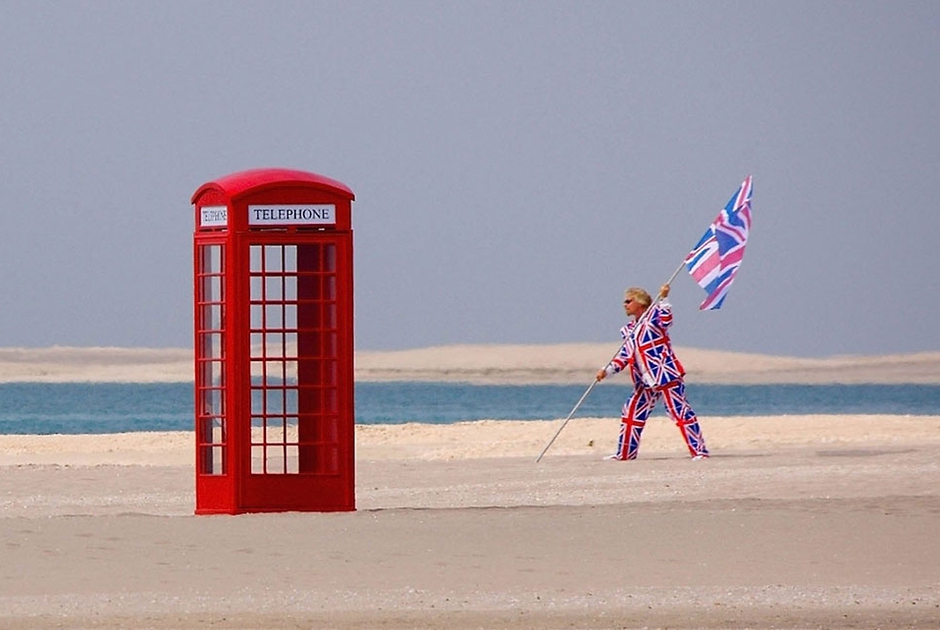 L'8 giugno si tengono le elezioni in Regno Unito per scegliere chi guiderà il paese nei negoziati per la Brexit. Theresa May è favorita, ma il suo vantaggio è in calo.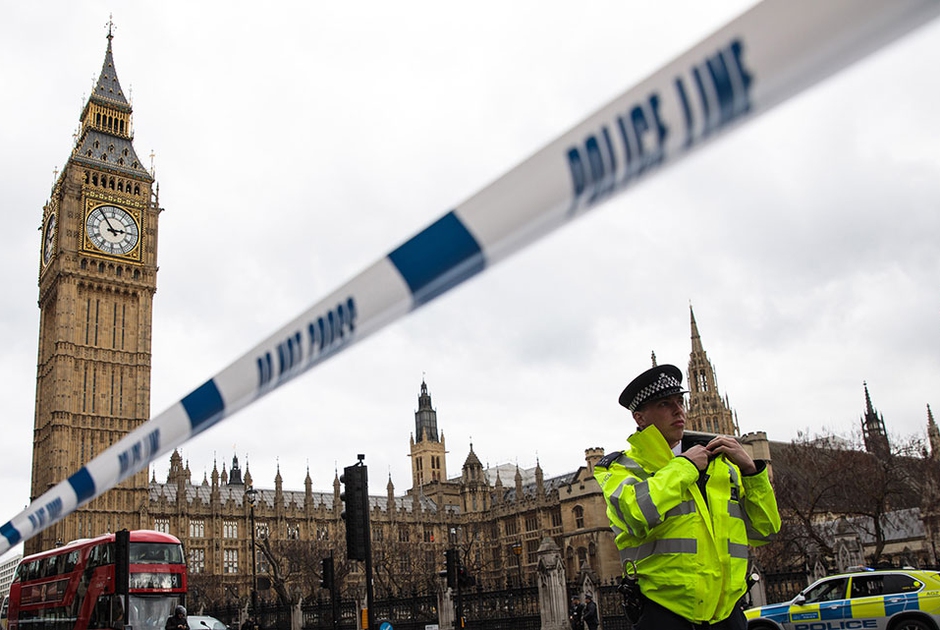 Reports of shots outside the UK Parliament in Westminster in the heart of the capital, London. Dozens wounded. The attacker has been shot by police.