What is carbon neutrality and how can we achieve net zero emissions
The Paris Climate Agreement requires us to move towards carbon neutrality, but what does reducing net greenhouse gas emissions to zero actually mean?
There's one thing that Ursula Von der Leyen's European Union, the United States led by Joe Biden, Xi Jinping's China and corporate giants such as Facebook, PepsiCo, Apple and Google all have in common: they're committed to achieving carbon neutrality, an essential step to reaching the Paris Agreement's goals and averting the worst consequences of the climate crisis. But what does carbon neutrality mean? According to the Intergovernmental Group of Experts on Climate Change (IPCC), "net zero carbon dioxide (CO2) emissions are achieved when anthropogenic CO2 emissions are balanced globally by anthropogenic CO2 removals over a specified period". Is it really possible to neutralise emissions? Let's see how it's done.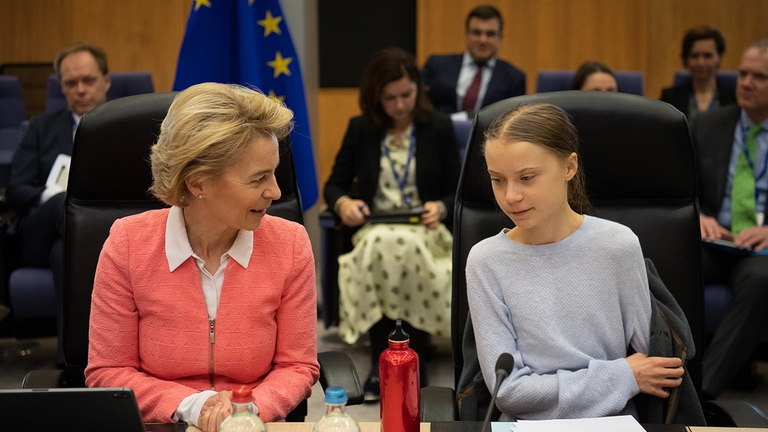 We need to cut emissions, fast
In signing the Paris Agreement drawn up in December 2015, the governments of 190 countries around the world pledged to contain the rise of global temperatures to well below 2 degrees Celsius compared to pre-industrial levels, and to do everything possible to stay within a 1.5 degree rise. In order to stay within this limit, however, we can only emit a certain amount of CO2 into the atmosphere. This threshold is called the carbon budget. If we go beyond it, the Paris Agreement will have mathematically failed.
We're not quite on track at the moment, as the United Nations Environment Program (UNEP) reminds us. In 2020, the pandemic caused greenhouse gas (GHG) emissions to drop by 7 per cent compared to the previous year; while this figure is unprecedented in and of itself, in the long run it may become practically irrelevant as we need to cut global emissions by a further 7.6 percent each year for the entire decade 2020-2030.
By joining the Paris Agreement, countries have promised to each contribute to this immense challenge. These commitments have taken the form of what are known as Nationally Determined Contributions (NDCs), official documents in which each government explains how much it wants to reduce its emissions and what strategies it intends to implement.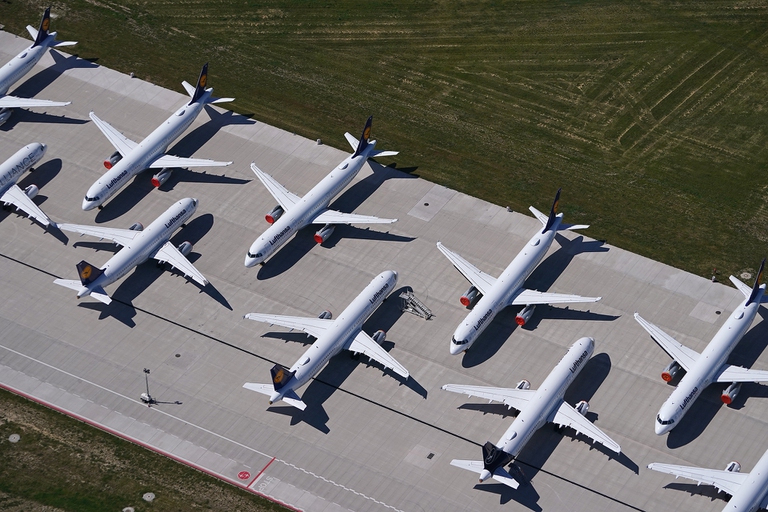 What it means to cut net emissions to zero
In short, the clock is ticking and it's absolutely essential that we move quickly towards carbon neutrality. In the IPCC definition, carbon neutrality is achieved when GHGs emitted by human activities are equal to those removed from the atmosphere within a certain period of time. This is why we use the terms "net zero" or "zeroing net emissions".
"Every country, city, financial institution and company must adopt plans to zero emissions by 2050. And start putting them into practice now, also providing clear short-term goals," UN Secretary-General António Guterres stated at the climate change summit on 12th December 2020. "Technology is on our side. Sound economic analyses are our allies. Renewable energies become less and less expensive with each passing day. Climate action can be the catalyst for millions of new jobs, better health and resilient infrastructure".
On the one hand, all human activities have a carbon footprint; an amount of greenhouse gas emissions that is directly or indirectly associated with them. However, there are many GHGs in addition to carbon dioxide, or CO2: methane, nitrous oxide and fluorinated gases, each of which has a certain influence on the climate depending on its concentration, presence in the atmosphere and "power", or Global Warming Potential (GWP). To calculate the carbon footprint, these gasses are equated with CO2 and therefore measured in tonnes of CO2 equivalent.
On the other hand, there are the two immense natural reservoirs of greenhouse gases, namely forests and oceans. Of the approximately 40 billion tonnes of CO2 deriving from human activities in 2020, these reservoirs absorbed about 54 per cent.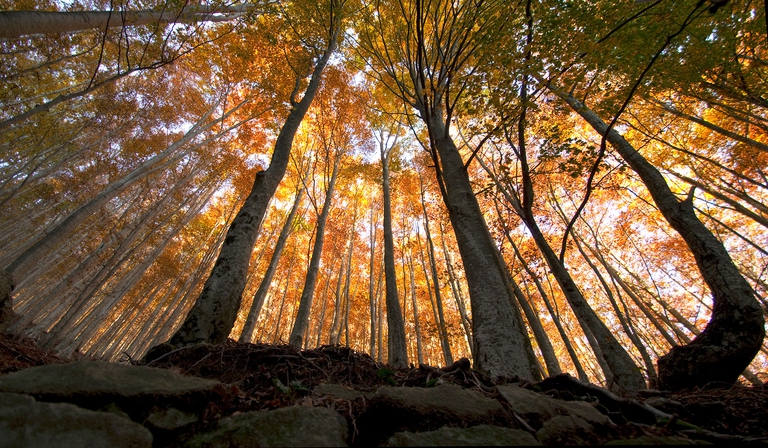 Carbon neutrality in three steps
The following three steps are required for net emissions be zeroed: measurement, reduction and offsetting.
1. Measurement
Measurement begins with the mapping of all GHG emissions related to products and processes. To measure the carbon footprint of a product or service, a study called the life cycle analysis (LCA) is conducted which takes into consideration all phases: starting from the extraction of raw materials, then manufacturing, transport, distribution, use, reuse, maintenance and, finally, disposal. To calculate the LCA of an organisation, the path is a little different because emissions must be divided into three groups: Scope 1, emissions generated directly by structures belonging to the organisation, such as factories and offices; Scope 2, emissions related to the energy supply; and  Scope 3, emissions deriving from all activities not managed directly by the organisation, such as travel, waste disposal, investments, logistics and so on.
2. Reduction
At this point, the analysis moves on to the second phase, reduction. For example, if a company discovers that a substantial share of a product's climate impact derives from packaging, it can work to replace it with a more sustainable alternative. If, on the other hand, raw materials are purchased abroad and transported, they can be sourced from more local suppliers. Another common strategy is to make use of renewable energy either by installing designated plants to produce it or buying it from others.
3. Offsetting
The remaining residual amount of emissions, impossible to eliminate entirely, can be offset, for example by financing reforestation projects. When the balance of emissions and offsetting reaches zero, carbon neutrality has been achieved. The Kyoto Protocol laid the foundations for one of the most effective and widespread offsetting mechanisms at an international level, carbon credits, a sort of stock exchange in which the currency being traded are CO2 equivalent emissions. Sellers are those parties who are reducing emissions or absorbing greenhouse gases and therefore have a "credit"; buyers, on the other hand, are those who emit CO2 and, to settle their debt, pay someone else to remove emissions from the atmosphere.
The largest regulated CO2 market is the European Union Emissions Trading System (EU ETS). Established in 2005, it's a mandatory scheme for large polluting companies and airlines that connect the EU's countries. Between 2005 and 2019, these companies cut their emissions by about 35 per cent, but the goal is to brig this to 43 per cent by 2030.
Europe's path to carbon neutrality by 2050
The EU ETS system is one of the most effective arrows that the Union has in its bow to fulfil the promise of achieving carbon neutrality by 2050, with the intermediate goal of reducing emissions by at least 55 per cent as early as 2030. Countries such as Italy –  the main beneficiary of Next Generation EU, the Commission's impressive 750 billion euro recovery package – are fully committed to this journey. Specifically, Italy is entitled to 191.5 billion euros, including loans and non-repayable loans, in addition to 30 billion euros from a complementary fund. In the National Recovery and Resilience Plan (PNRR) presented by the incumbent Draghi government, two of the six principal objectives relate directly to the zero emissions goal, namely the "green revolution and ecological transition" and "infrastructures for sustainable mobility", for which 68.6 and 31.4 billion euros have been respectively allocated.

Quest'opera è distribuita con Licenza Creative Commons Attribuzione - Non commerciale - Non opere derivate 4.0 Internazionale.
L'autenticità di questa notizia è certificata in
blockchain
.
Scopri di più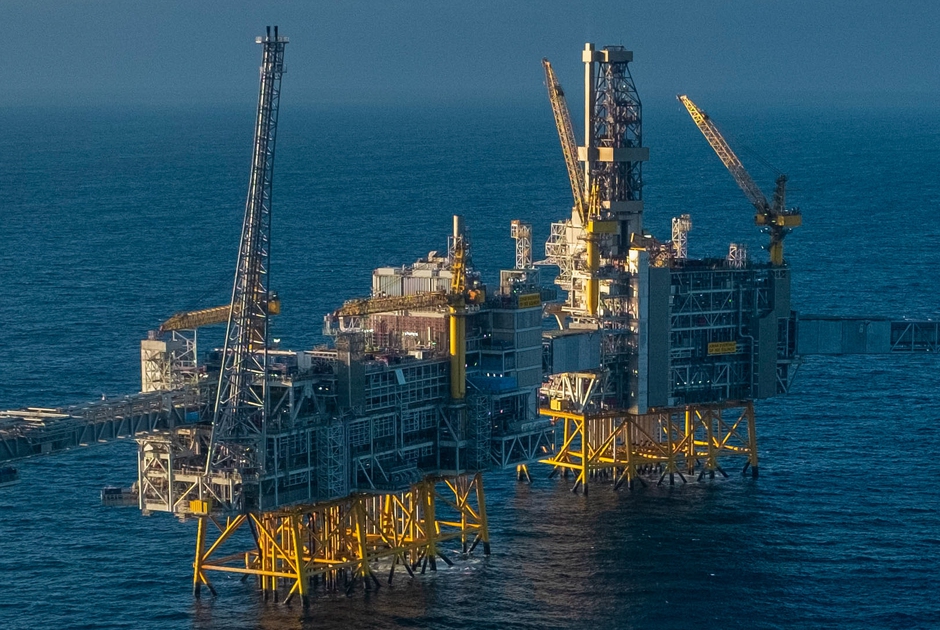 Rosebank and other fields would push the UK's oil and gas industry almost 40 percent past its carbon budget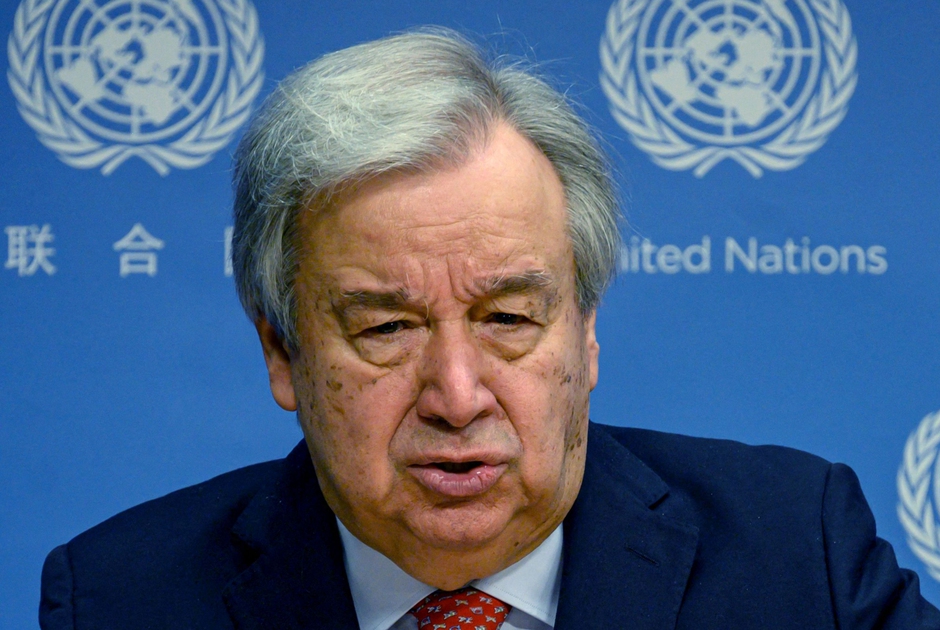 UN Secretary-General António Guterres said the era of global warming has ended and "the era of global boiling has arrived."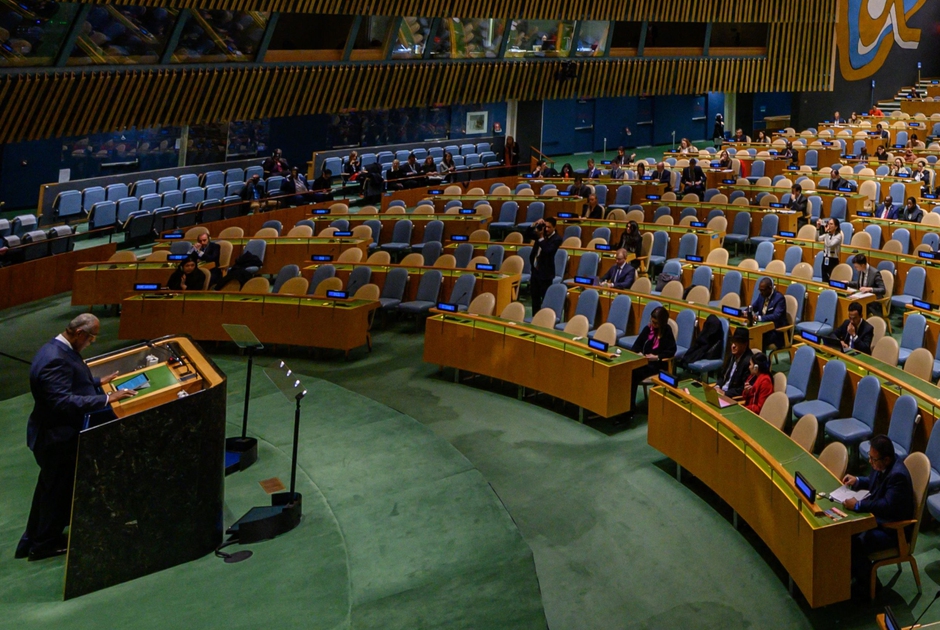 The UN General Assembly (UNGA) adopted a resolution seeking the ICJ for an advisory opinion on the duties of States concerning climate change.