Venice, Lorenzo Quinn's hands support the city against climate change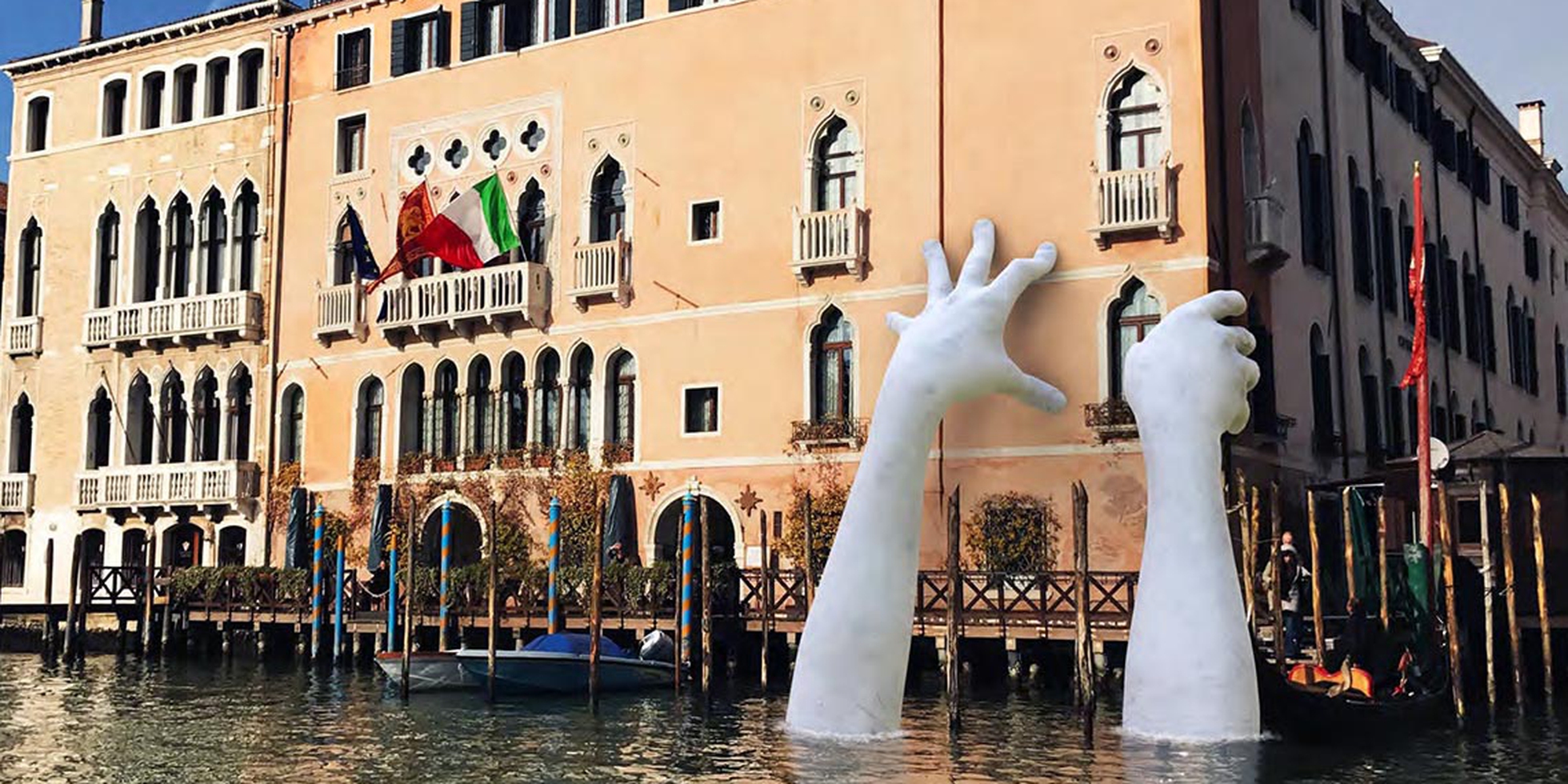 Due mani sostengono uno dei palazzi di Venezia che rischiano di sprofondare a causa del clima che cambia. È l'opera dell'artista Lorenzo Quinn.
Two giant hands support the façade of Palazzo Morosini Sagredo (also known as Ca' Sagredo) in Venice, Italy. This is Support, a temporary artwork by artist Lorenzo Quinn that was inaugurated on 13 May and will remain there until 26 November.
The two giant white hands that rise from the waters of the Grand Canal ideally aim to protect and support Ca' Sagredo. At the same time, however, they could destroy it and let the city sink at any moment, because "the hand holds so much power – the power to love, to hate, to create, to destroy," in Quinn's words.
Support is an artwork that aims to draw attention to how delicate life and its survival as we know it is compared to the force of nature in an evermore threatened environment due to climate change. The hands represent the role humans can play in supporting (or not) a unique heritage like Venice's.
'SUPPORT' I created this to highlight climate change and the need to protect our heritage. #VeniceBiennale2017 pic.twitter.com/wQifxRUR1i

— Lorenzo Quinn (@artistlorenzo) 13 maggio 2017

"Venice is a floating art city that has inspired cultures for centuries. But to continue to do so it needs the support of our generation and future ones, because it is threatened by climate change and time decay".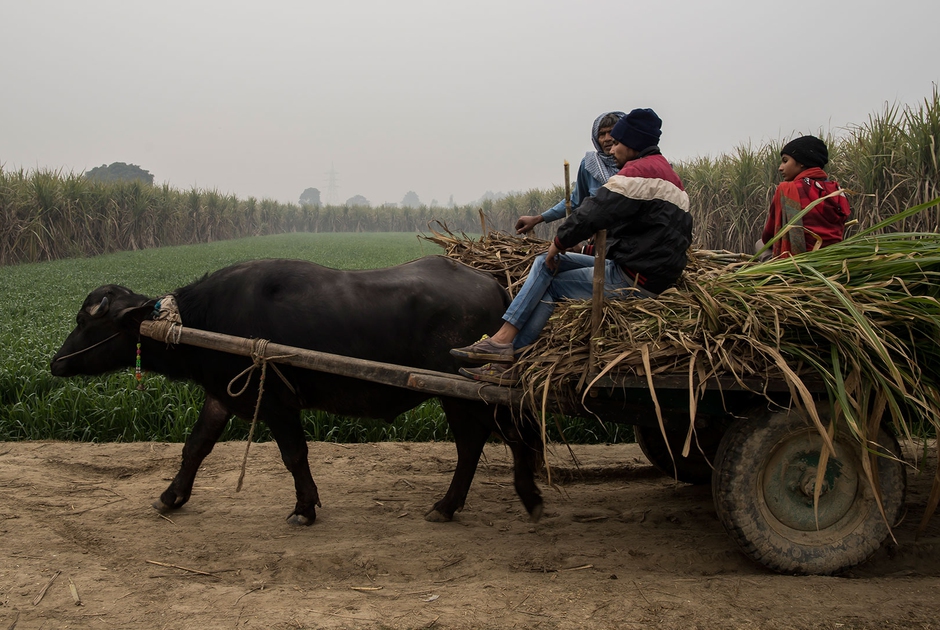 Corporate globalisation is threatening the food rights of Indian people and the survival of its farmers.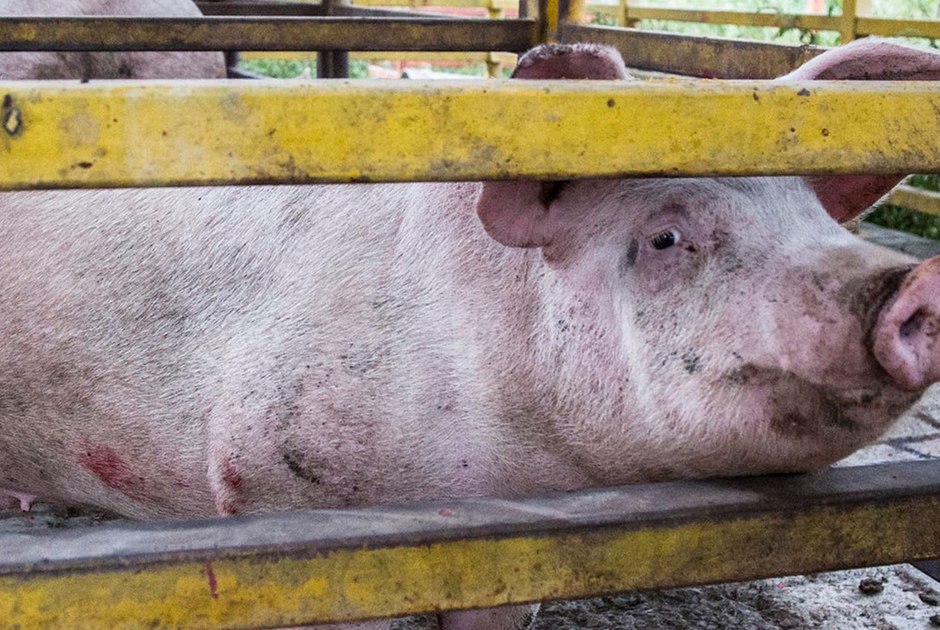 In Mexico, the lives of millions of farmed animals could potentially change for the better if a new law that aims to protect them is approved.
We spoke to Lorenzo Quinn – the sculptor behind Support – about why so many people are paying attention to climate change thanks to a pair of 9-metre tall hands emerging out of Venice's Grand Canal.