Discover Ima Keithel, where over 3000 women run Asia's largest women's market
In an extraordinary example of women's empowerment, a market in India's Manipur state has been run entirely by women for the past 500 years.
For over three decades, Thoi Devi has been selling black rice at Ima Keithel (which translates to Mother's Market) in Imphal, the capital of Manipur state, India. The 50-year-old woman says that she feels at home here and often discusses family matters with other shop owners while they carry out their business.
Asia's largest women's market
Thoi, who is one of the 3,000 vendors running a business at Ima Keithel, says that she has a deep emotional connection with the market, which is the largest women's market in Asia. In fact, many also believe it's the largest market in the world to be run entirely by women. "The market is like my second home," says Thoi. "I come here every day and do business in the company of several thousand women. We have no fear of men misbehaving with us or trying to be rude because we have an army of women who will respond to such behaviour within seconds. It's like doing business with freedom."
Women's voices can be heard in every nook and corner of the market, calling out to customers or negotiating prices with them, whereas male shopkeepers and vendors are not allowed to sell anything. The market has a wide range of products, including traditional clothes, a wide collection of shawls from Manipur's many different tribes, as well as vegetables, fish, and ngari, a local dried fish delicacy.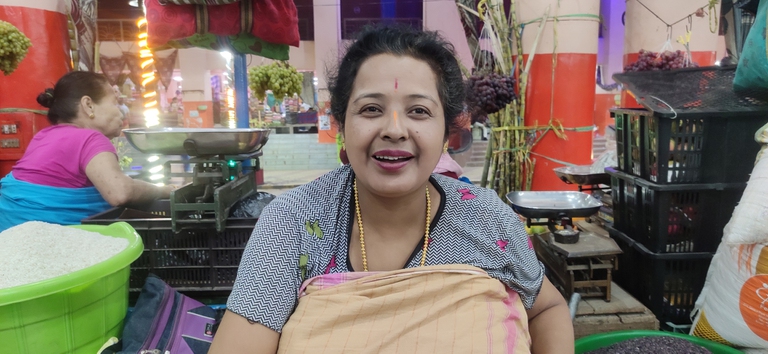 The history of Ima Keithel
The women's market, located in the heart of Imphal, is believed to be around 500 years old, making it one of the oldest in the world. "Our grandparents recounted to us that the market was established in the 16th century, following the imposition of a forced labour system in 1533. Known locally as lallup-kapa, the system required male members of the Meitei ethnicity to work in distant lands or serve the army," says L. Archana Singh, 75, who sells dry fish in the market. "As a result, women were responsible for working in the fields or selling their products in improvised markets to run their families. It led to the formation of Ima Keithel and since then the women are running it uninterrupted," pointed out L. Archana Singh, 75, who sells dry fish in the market.
While male vendors are not permitted to trade their wares within the market, they can be found outside, selling fast food items, artificial jewellery, and clothes. "We are strictly not allowed to carry out business inside the market, though we can do so outside. We support the women, they make us proud. We have never seen women vendors in a confrontation with customers or using vulgar words. They are always calm and do business peacefully. It is really unusual that so many people enter the market yet no serious fights have ever taken place," says Shambunath Yadav, 65, a migrant from Bihar state of eastern India who has sold artificial jewellery outside the market for the past forty years.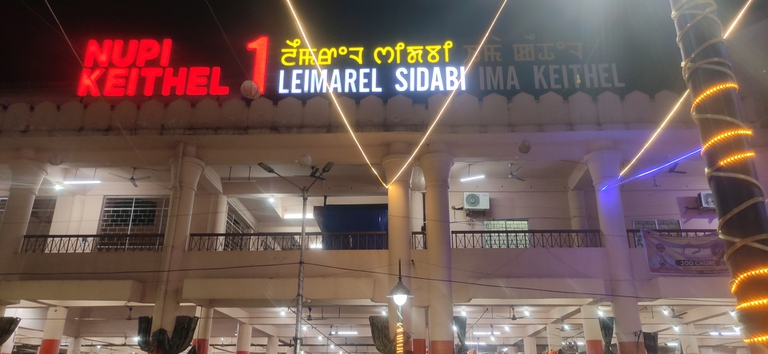 Tourist attraction
The market is also a prime attraction for visitors, who come from different parts of the country and from abroad to visit the hilly state of Manipur, where they can find many picturesque tourist spots and nature resorts. "I had read about the market in various travel blogs and had also heard about it from travellers who visited before me. They praised the market and purchased some items from here. It made me curious to visit," says Sophia Kelly, 72, who is visiting from London, UK. "I was surprised to see so many women doing business here. Their freedom made me happy, I cried with joy. These women are a slap to all those men who dominate women and torture them for stepping outside their houses. I have taken a lot of pictures and videos of the market which I will show to the people in our country on my return".
Indian visitors were also awed by the market, "It is quite a peculiar phenomenon, especially considering that in other parts of the country, women are subject to domestic violence and often brutally tortured. This market presents a completely different picture, where women are in charge of their affairs. It's a clear demonstration that women are capable of anything. It is very difficult to believe this reality unless somebody visits here," said Sujay Verma, 38, a software engineer from Kolkata, the state capital of West Bengal in eastern India.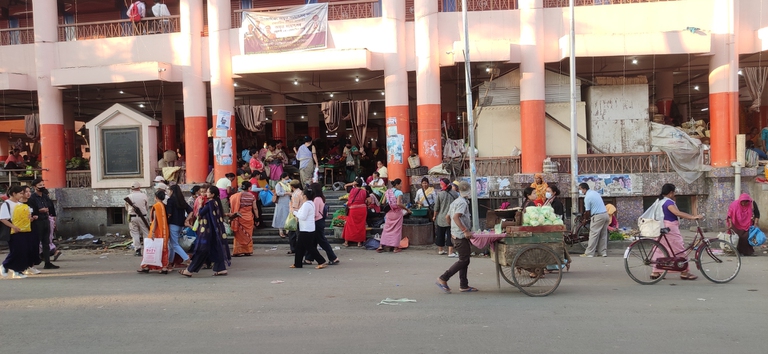 Government support for the market
Buoyed by the attention the market has been getting from tourists across the world, the state government has constructed seven more women's markets in other districts. "The government has realised that Ima Keithel stands as a classic example of women's empowerment that can be used to gain international attention and attract tourism. Besides, the markets also help women to earn their livelihood and enhance their social and economic status," said a senior government official who asked to remain anonymous.
"Aside from food items, the markets have also become a place to showcase local handicraft items that are indigenous to the state. It helps the local artisans to create a market for their products, even beyond the state borders."

Quest'opera è distribuita con Licenza Creative Commons Attribuzione - Non commerciale - Non opere derivate 4.0 Internazionale.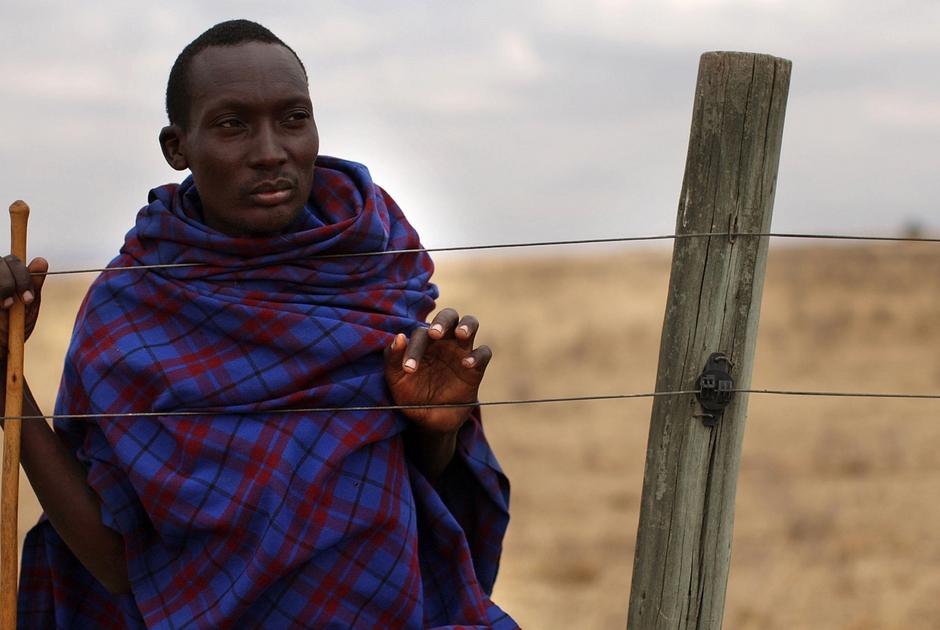 The government of Tanzania is currently planning to evict more than 80.000 indigenous Maasai people from their ancenstral land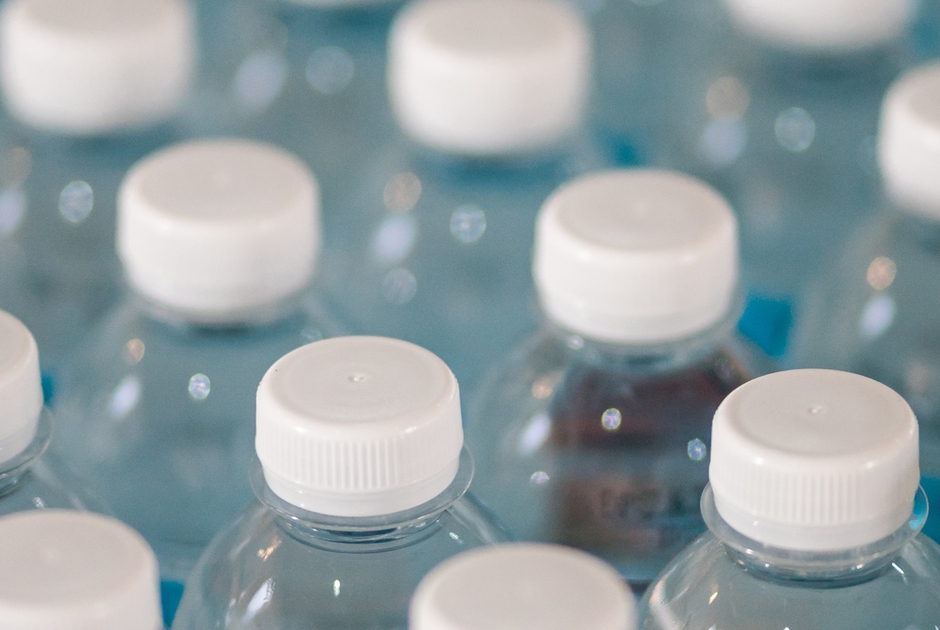 A new UNU-INWEH report on the global bottled water industry reveals the massive scale of this market and the lack of strict quality controls.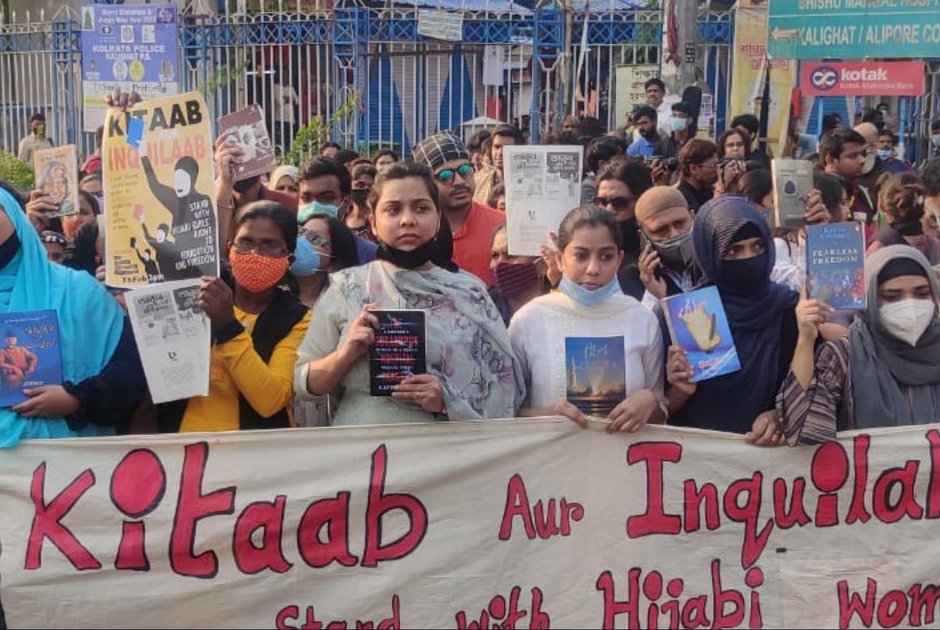 The Hijab ban has caused a major controversy in India after several Muslim girls were denied entry into a college for wearing the traditional headscarf.